---
Successful 2023 Innovation Academy closes the gap on learning
A recap of educational sessions and guidance on claiming CME.
---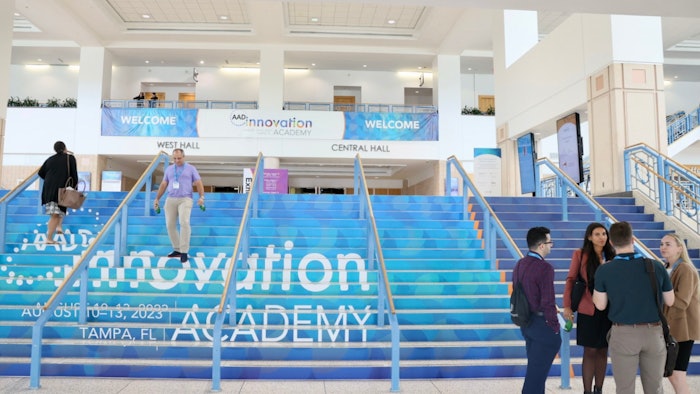 Innovation Academy happened in Tampa! Four days of education sessions, hundreds of exhibitors, and countless opportunities to network provided fodder for dermatologists to take back to their practices. As the Innovation Meeting grows, so does participation, with an increase in attendance over last year's meeting in Vancouver.
The AAD assembled an array of experts in the specialty to share wisdom, tips, and new information in a variety of formats during the meeting — from hands-on learning to interactive discussions. Looking back at sessions that featured everything from new drugs and devices to building your business and advancing the way you practice dermatology, some of the highlights of the meeting included the following:
Highlights
Multiple tracks kicked off the first day of 2023 Innovation Academy — "F001 – The Future of Dermatology," "E001 – The Branding and the Business of Dermatology," three, new hands-on Derm Labs, and the "C001 – Practice Management Course." "K001 – Keynote Speaker Nina Jablonski, PhD" discussed our understanding of the evolution of skin and the genetics of skin pigmentation. The day ended with an opportunity to network during the Welcome Reception in the AAD Experience Hub.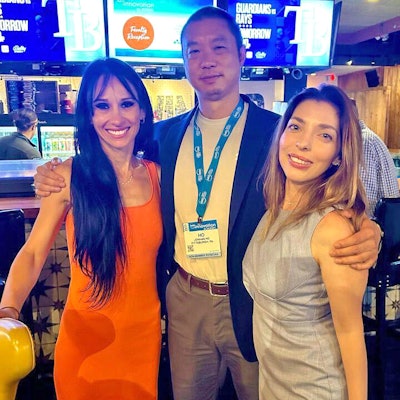 This year's "D001 – Derm Tank" offered attendees a fun and engaging session where presenters pitched their product or procedure to a panel of judges for a chance to win $10,000. The winner was Maryam Safaee, MD, FAAD, who conceptualized a dry shampoo for seborrheic dermatitis. 
Friday featured two "N001 – Named Lectureship Presentations" — the "Everett C. Fox, MD, Memorial Award and Lectureship" with Alice B. Gottlieb, MD, PhD, FAAD, presenting "The Critical Role of the Dermatologist in the Treatment of Psoriatic Arthritis," and the "A. Paul Kelly, MD Memorial Award and Lectureship," with Ginette Okoye, MD, FAAD, presenting "Access, Action, and Advocacy: Dermatologic Care in Underserved Communities."
Also on Friday, Keyvan Nouri, MD, MBA, FAAD, led the session, "P002—Innovation in Business and Leadership in Dermatology and Medicine," which gave attendees a look at what they didn't learn in school — the business secrets to running a successful dermatology practice.
Saturday was another full day of education, including the thought-provoking session, "P028 – AI/Technology in Dermatology," the "P034 – Leadership Institute Session," and the new session, "P031 – Itch." Three more sessions followed on Sunday, featuring acne and rosacea, hair disorders, and a "Skin of Color Primer."
Recharged
When attendees were taking a break between education sessions or networking with colleagues, many stopped in at the AAD Resource Center within the Experience Hub. The immersive space brought together additional learning areas, industry expert sessions, technical exhibits, receptions, and networking breaks designed to amplify the on-site experience.
Many attendees reported the Innovation Academy meeting gave them a renewed opportunity to network with colleagues and enjoy more face-to-face interactions that only a live meeting can offer.
Claim your CME!
If you attended sessions for credit, don't forget to claim your CME.
CME credit is awarded based on participation in the learning activities. CME credits can be claimed online at www.aad.org/evals or in the meeting mobile app. Credit is calculated on a quarter-hour basis and will be reflected on member transcripts within two weeks after the meeting. A maximum of 21.5 AMA PRA category 1 credits can be claimed for the meeting.