---
Better sunscreen education applies to all
Inside and out, the risk is real.
---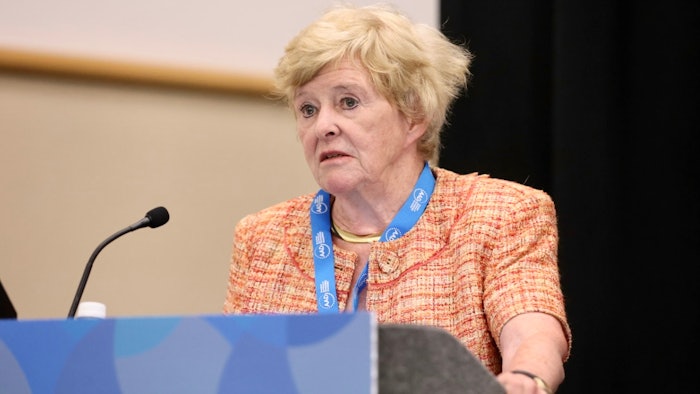 P015 – Sunscreens: What's Controversial, What's Misleading, and What's New
Most consumers know they should wear sunscreen, but that doesn't mean there aren't a lot of myths and misconceptions surrounding its use.
Claudia Teng, associate director of innovation at B.A.I. Biosciences in Boston, said one of the biggest myths about sunscreen is that people think it is only necessary during long-term sun exposure, such as a day at the beach.
"Most of one's life-long sun exposure comes from small, intermittent exposures every day," Teng said. "Even inside, one is exposed to UVA that comes through window glass and is now implicated in photoaging and unwanted hyperpigmentation, such as melasma."
She was among the panelists at Friday's session, "P015 – Sunscreens: What's Controversial, What's Misleading, and What's New" led by Barbara Ann Gilchrest, MD, FAAD. Fellow panelist Joyce Teng, MD, FAAD, professor of dermatology and pediatrics at Stanford University School of Medicine in Palo Alto, California, said that there is also a great deal of confusion surrounding those who need to use sunscreen.
"Many people think if you are dark-skinned and rarely or never sunburn, you do not benefit from wearing a sunscreen," Dr. Joyce Teng said. "Darker-skinned people are often quite susceptible to unwanted UV-induced hyperpigmentation and therefore benefit from daily, broad-spectrum sunscreen use."
A slow burn
Broad spectrum is a term that was proposed by the FDA to identify sunscreens that protect against much of the UV spectrum, not just the wavelengths that cause sunburn.
Although the shortest and most energetic wavelengths that reach the earth's surface (also called UVB) are the most common cause of sunburn, according to Sandy Tsao, MD, FAAD, a dermatologist at Massachusetts General Hospital for Children in Boston, longer UV wavelengths (called UVA) have been implicated in more recent studies as causing gradual damage to the skin. This can include photoaging (wrinkling and irregular hyper- and hypo- pigmentation) that appears after decades in habitually exposed areas like the face, dorsal hands, and forearms.
"Recently, experiments in mice and human volunteers have suggested that UVA can also cause unwanted pigmentation, especially in darker-skinned people who rarely or never sunburn," said Dr. Tsao. "In addition to tanning, after long-term exposure to the sun, darker-skinned people may also develop dark age spots and, less often, a hormone-aggravated condition called melasma. Even longer wavelengths of visible light are understood to have minimal adverse effects on the skin, though they may also contribute to unwanted hyperpigmentation disorders."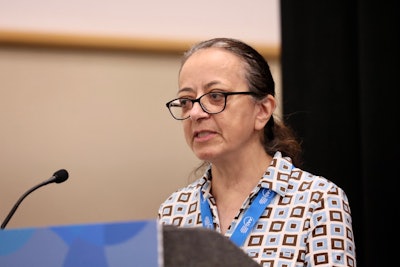 To qualify as broad spectrum, a sunscreen must have an SPF of at least 15 and must substantially block UVA wavelengths.
Know the difference
In addition to choosing the right sunscreen for different skin types, consumers (and dermatologists) should know the differences between conventional chemical sunscreens and mineral sunscreens. For example, Dr. Gilchrest, professor of dermatology at Boston University School of Medicine, said that chemical sunscreens are generally invisible on the skin, but they can cause irritation or allergic reactions on the skin. They also need to be applied every two hours or so and can be absorbed into the skin and detected in the user's blood and breast milk.
"How harmful this is remains controversial and essentially unknown," Dr. Gilchrest added.
Mineral sunscreens, on the other hand, are biologically inert and do not need to be reapplied throughout the day. That is not to say, however, that they are without drawbacks. One of the biggest being that they remain visible on the skin, which a lot of users might find unappealing. But Sophie Bai, MBA, founder and CEO of B.A.I. Biosciences, said newer developments are working to change that.
"There is new technology that retains the positive features of mineral sunscreens, but makes them invisible on the skin," Bai said. "This is in the form of smaller and more uniform zinc oxide particles.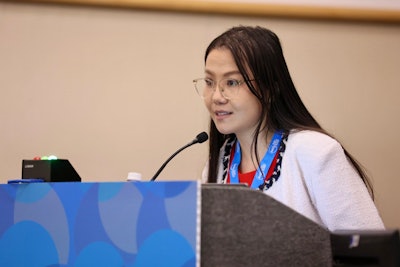 Whichever form they may take, Dr. Gilchrest said the benefits of sunscreen far outweigh the drawbacks — and that the biggest drawback to not using it, of course, is skin cancer.
"UV exposure, whether or not it results in tanning or sunburn, cumulatively damages the skin, causing photoaging and increasing the risk of skin cancer, including melanoma," Dr. Gilchrest said. "It may take years or decades for these damages to become obvious, but eventually they do. Someday teenagers will be 50 years old."