---
Learn to lead — and adapt
Leadership Institute session shares tips and tools for success.
---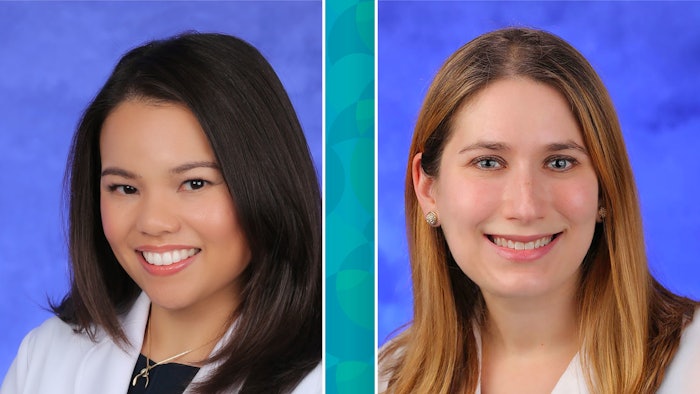 P034 – Leadership Institute Session: Know Thy Self: Unleashing Your Strengths for Effective Communication and Team Building
Saturday, Aug. 12 | 3:30-5:30 p.m.
Room 113
The popular phrase, "You do you," may seem empowering, but what if your version of "you" isn't a good fit in a leadership role? Discovering what makes a good leader and analyzing your own strengths and weaknesses is the focus of Saturday's session, "P034 – Leadership Institute Session: Know Thy Self: Unleashing Your Strengths for Effective Communication and Team Building."
Session co-directors Charlene Lam, MD, MPH, FAAD, and Alexandra Flamm, MD, FAAD, have curated tips and strategies for understanding our own personality type, communication style, and how we interact with others during this interactive session. In fact, it could be described "as a 'self-discovery' journey in leadership," said Dr. Lam, associate professor of dermatology at Penn State Health in Hershey, Pennsylvania.
"The focus on understanding one's own communication style and personality type encourages participants to reflect on their strengths and areas for growth," Dr. Lam said. "Through self-awareness, attendees can enhance their leadership abilities and become more effective in their interactions with others. I think of this session as a small taste for what the AAD Leadership Forum, held every spring, has to offer."
PACE yourself
Much of the session will leverage the use of the PACE™ Color Palette assessment to discover personality type or "PACE™ Color" and learn how to recognize other's personality types. The tool was adapted from the business world to facilitate a quick and efficient way to identify personality types. It is used to improve emotional intelligence by enhancing both social awareness and self-management.
According to Dr. Flamm, assistant professor of dermatology at NYU Langone Health in New York, the session takes the focus off "mastering dermatology" and "understanding ourselves" to improve patient care as well as our own care.
"Emphasizing the recognition and adaptation of diverse communication styles, the session aims to help attendees build stronger teams," Dr. Flamm said. "With its interactive approach, attendees will leave with actionable strategies to enhance communication skills and make an immediate impact in the workplace, fostering positive team dynamics and patient care."
Practice, practice, practice … and empathy
And as the adage goes, "practice makes perfect," Dr. Lam said.
"Communication style and skills require constant practice. The session emphasizes that there is no one-size-fits-all approach to communication. People have diverse communication styles and preferences based on their personalities, experiences, and backgrounds," Dr. Lam said. "Recognizing this diversity is essential for effective leadership. Understanding one's own communication style allows leaders to adapt and tailor their approach to suit the preferences of others, fostering better understanding and collaboration within the team."
The session will offer multiple tips for success, including practicing "active listening," being open minded, asking for feedback, being flexible, and demonstrating empathy.
"Practice empathy," Dr. Flamm said. "Put yourself in the shoes of others to better understand their perspectives and communication needs. Also be empathetic to yourself — each interaction is a learning opportunity and often we learn the most when we get it wrong." 
Your way or the highway?
Finally, don't expect others to comply with your leadership style. Drs. Lam and Flamm said that although it's essential for leaders to provide direction and establish communication norms within a team, expecting others to comply entirely with one's own communication style may hinder effective collaboration.
"Instead, leaders should encourage open dialogue and create an inclusive environment where team members feel comfortable expressing their thoughts and ideas," Dr. Lam said. "The goal is to find common ground and foster effective communication that considers the diverse needs and preferences of all team members."
Learn more about AAD's Leadership Forum.