---
Don't ignore the power and persistence of itch
Recent research reveals new knowledge and targeted therapeutics.
---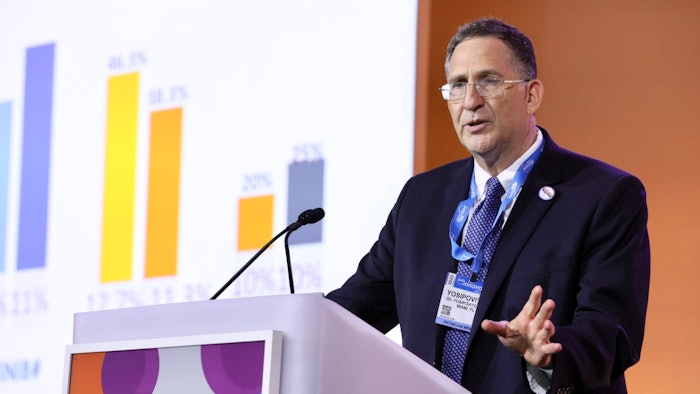 One of the most widely presented symptoms in dermatology is itch. Chronic itch, which lasts more than six weeks, affects millions of people. Why then would something so prevalent and proven be included as a new topic at AAD Innovation Academy? Panelists in the unambiguously named session, "P031 – Itch," had a lot to share on the revolutionary acumen of itch and the groundbreaking therapeutics that have been developed over the last decade.
The session's itch experts spoke about the historic difficulty of determining the pathophysiology of itch and being able to manage it with a specialized strategy. Past treatments have primarily been non-specific with low efficacy or adverse results. This includes topical and systemic steroids, cooling agents and local anesthetics, immunosuppressants, and, most often, antihistamines, which seldom work for chronic itch and are more applicable for acute itch symptoms, according to session director Gil Yosipovitch, MD, FAAD, professor of dermatology at the University of Miami's Miller School of Medicine. Dr. Yosipovitch said that although the sensation of itch is universally similar, its cause differs depending on the affected receptors and mediators.
"Now, we have new drugs that work specifically for itch of different types, with even more drugs in the pipeline," Dr. Yosipovitch said. "Dermatologists and patients alike will benefit significantly from these advancements."
Targeted therapy
One of the primary innovations, he said, is the development of biologic drugs that target specific cytokines. For example, conditions like atopic eczema and prurigo nodularis require therapeutics that target cytokines IL-13 or IL-31. These cytokines play roles in itch for patients with many types of inflammatory diseases. Drugs that target the JAK/STAT pathway have significant antipruritic effects, and drugs that target the neural system, such as the kappa opioid receptor, are effective for itch found in systemic diseases. Neuropathies are other more recent therapeutic prospects. These are all in addition to nontraditional methods, such as the use of botulinum toxin for localized itch, which have become popular and have been shown to help patients, he said.
"There are numerous ongoing drug trials, and the research field on itch is very hot with more studies being published each week," he said. "Moreover, in this era of shared decision making with our patients and the major interest in alternative safe treatments, being able to address additional herbal medicines and treatment options such as acupuncture allows for a more holistic approach that treats itch as a disease state on its own."
A broader look
Augmenting the presentation by Dr. Yosipovitch were Robert Bissonnette, MD, MSc, FAAD; Sarah Scott Chisolm, MD; Peter A. Lio, MD, FAAD; Leigh Nattkemper; and Knute Martell.
In addition to presenting the progress that has been made in this area, Dr. Yosipovitch and his fellow speakers emphasized the forthcoming innovations that will apply to dermatologic diseases and broader systemic conditions, such as itch in liver diseases and chronic kidney failure.
"There is hope for the millions of chronic itch patients that suffer from relentless itch as we learn more about it and how to manage it," he said.