---
Business as usual?
It's never too late to learn.
---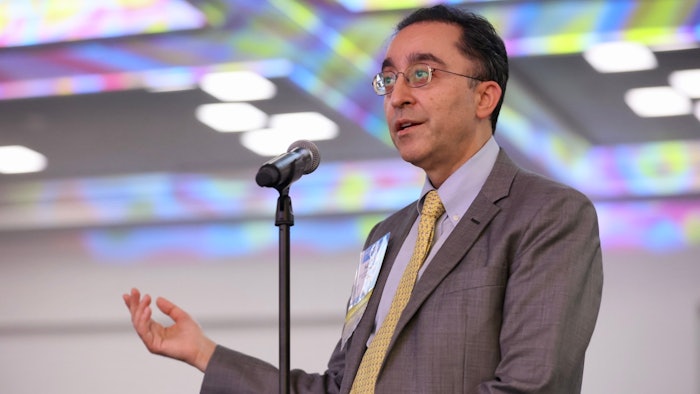 P002 – Innovation in Business and Leadership in Dermatology and Medicine
Chances are, medical school didn't teach you how to run a dermatology practice, market yourself and your services, or advocate for the specialty. That's why the AAD brought those lessons and more to dermatologists during the Aug. 11 Innovation Academy session, "P002 – Innovation in Business and Leadership in Dermatology and Medicine."
Session director Keyvan Nouri, MD, MBA, FAAD, and a panel of experts "schooled" attendees on the basics of business and leadership. Dr. Nouri is a professor of dermatology, ophthalmology, otolaryngology, and surgery at the University of Miami Miller School of Medicine. Not surprisingly, medicine is one of the largest businesses in the world. But little is taught about the ins and outs of keeping the lights on.
After-school special
"Many concepts of business are not taught in medical school. Marketing, practice operations, risk management, integration of technology, and patient experience are all important components of business that are usually not covered in medical education," Dr. Nouri said. "Even basic financial management like handling balance sheets, income statements to assess the value of a practice, and cash flow statements are not touched on in medical school." 
Some might be surprised that the business of medicine follows many of the same principles as with any other business, Dr. Nouri told attendees. This includes consumer satisfaction, repeat purchasing, loyalty, and branding. Additionally, he said, advocacy is chief among the skills dermatologists need to move the needle in the specialty and their own practice. This is due, in part, to the current physician payment models and Medicare cuts.
"It is important to have physicians collaborate with a unified front when facing such dilemmas that impact business," he said.
The session included important perspectives from panelists Daniel D. Bennett, MD, FAAD, Tammie C. Ferringer, MD, FAAD, George Han, MD, PhD, FAAD, Robert Sidbury, MD, MPH, FAAD, Mark D. Kaufmann, MD, FAAD, and Howard Wooding Rogers, MD, PhD, FAAD. Collectively, the panel addressed innovations and advancements in the business of dermatology and medicine as well as various subspecialties of dermatology, such as dermatopathology, pediatric dermatology, general dermatology, surgical/procedural dermatology, and teledermatology.
Leadership skills lead to quality care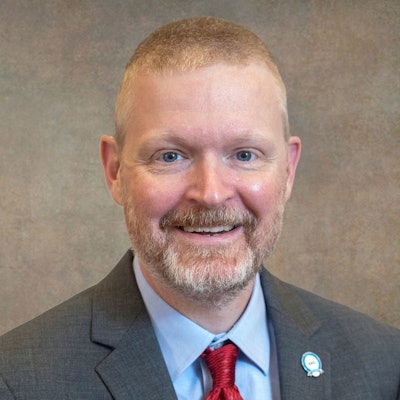 Dr. Bennett presented innovative ways to hone leadership skills by getting involved with AAD leadership training.
"Physician satisfaction, health care quality, and cost-effective care have all been associated with physician leadership," Dr. Bennett said, "and the Academy has multiple mechanisms to help our members develop leadership skills that can be applied in their practices and communities. This includes the AAD's Leadership Institute, with a variety of online resources, forums, and programs." 
Pediatrics is no small thing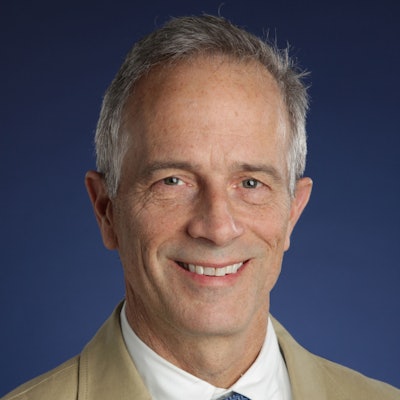 Similarly, Dr. Sidbury highlighted challenges pediatric dermatologists face on a specialty level.
"The pipeline is inadequate resulting in a workforce shortage," Dr. Sidbury said. "Access to care is poor, and this places strains across the system from physicians, to staff, to most importantly patients." He reviewed tips and tricks to enhance efficiency and improve the workplace experience. "Emphasis on the patient experience always pays dividends and even improves outcomes," Dr. Sidbury said. 
Keeping up and utilizing resources
During the session, Dr. Nouri underscored the need for dermatologists to stay abreast of training in new technology in medicine and payment models. Continuing medical education programs and medical society meetings, such as the AAD Annual Meeting and Innovation Academy, are a great way to access and acquire the latest knowledge in a field from experts, he said, while medical journals/publications and virtual workshops or webinars can be a helpful resource too. Additionally, Dr. Nouri recommends networking within the field and engaging in collaborative efforts to disseminate important updates and advancements. 
"There are many resources available for young and seasoned dermatologists to acquire this type of knowledge. Organized courses/trainings are offered via medical associations and societies such as the AAD, which has several practice management courses. There are also advanced degrees for individuals who have a deeper interest in the business side of medicine," Dr. Nouri said. "Lastly, dermatologists engaging in activities such as continuing medical education programs on practice management and attending conferences such as AAD's Innovation Academy meeting can help physicians stay current with new and upcoming technology." 
And of course…innovation!
It is important to highlight and discuss the trajectory of innovations in the business of dermatology and medicine, Dr. Nouri said. Dermatology has many domains that lend themselves well to "pushing the boundaries in business," including pharmaceuticals, product formulation, cosmeceutical technology, artificial intelligence programs, and teledermatology, he added. Similarly, medications and treatments in the pharmaceutical space have been rapidly evolving with many therapies consistently being approved for dermatologic conditions. Not surprisingly, in the cosmetics space, there have been many advancements with products, such as lasers to target a variety of patient concerns. And, due to the COVID-19 pandemic, telehealth and teledermatology have been a positive move in making dermatology more accessible to patients.
The AAD and beyond
Of course, academic dermatologists have many opportunities to stay updated with current knowledge and are expected to, Dr. Nouri reminded attendees. In fact, physicians in academic settings regularly collaborate at the university level, and work with medical students, residents, fellows, and other colleagues on research and innovative endeavors. Some dermatology meetings held at universities are open to private dermatologists in their community, which physicians should take advantage of, he said.  
"The AAD is the largest dermatology organization in the world with the most resources to assist dermatologists. With such a conglomeration of talented physicians, their perspectives are vital for practicing dermatologists. The AMA is the largest multispecialty body of physicians, and their perspective is important regarding where medicine is going as a whole," Dr. Nouri said. "These organizations are highly regarded in medical communities as credible and reputable sources of information providing expert insight and guidance. They are also pivotal for protecting physicians as both groups have large advocacy arms. The AAD has a large educational platform, however, they also have the AADA which advocates on behalf of dermatologists."