---
The future of dermatology goes more than skin deep
Expansive panel looks at untapped solutions.
---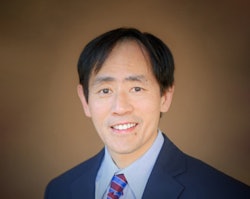 FOO1 – Future of Dermatology Symposium
Thursday, Aug. 10 | 1 – 5 p.m.
Ballroom B
What will dermatology look like in the future? It's all-encompassing, according to a panel of experts who will share their expertise and insight during this afternoon's session, "FOO1 – Future of Dermatology Symposium."
The session will cover a wide range of topics, with many different perspectives on a diverse pool of topics, including advances in therapeutics, health care delivery, telemedicine, AI, robotics, imaging, mobile technology, and more. Session director Hensin Tsao, MD, PhD, FAAD, professor of dermatology at Harvard Medical School, will direct the session which will also highlight many new products and services for future-minded dermatologists.
"Many of the short presentations are about innovative, early-stage solutions to skin disease in the realm of experimental therapeutics, optics, and mobile apps and AI," Dr. Tsao said. "These include studies that look at ChatGPT in health care, contact cooling for congenital nevi, 'elastic scattering spectroscopy' as an optical tissue sampling technique, and a novel immunotherapy to treat basal cell carcinoma."
---
AI leads the discussion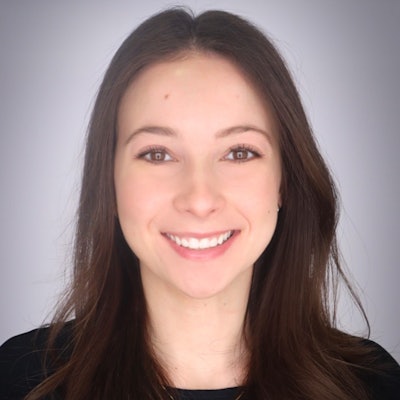 Rachel Goodman, MBA, will present "Advancing Dermatology with Artificial Intelligence: Assessing ChatGPT Medical Responses." Goodman, who is a SCRIPS Research Scholar, 2022-2023, and MD Candidate, Class of 2024 at Vanderbilt University School of Medicine in Nashville, Tennessee, said that "given the increasing volume, complexity, and democratization of medical data, ChatGPT has the potential to radically enhance the efficiency of dermatology practice and care, facilitating timely, well-informed complex clinical decision making, medical education, and knowledge dissemination."
"For example, a dermatologist encountering a patient presenting with an unusual rash or lesion that does not fit into typical diagnostic patterns may benefit from ChatGPT technology," Goodman said. "The dermatologist could leverage ChatGPT to enter case-specific details, access a vast repository of medical literature and expert knowledge, and receive personalized potential diagnoses and treatment options, all within seconds. If used safely, ChatGPT and other large language models have the potential to optimize patient care and outcomes, resource utilization, and health care efficiency."
Similarly, the session will look at AI in verifying dermatologic information and literature with panelist Neejad T. Chidiac, MD, MBA Candidate, Class of 2024, and co-founder of Pipnote LLC.
"Pipnote is addressing the challenge of information verification and accessibility in dermatology. By leveraging AI, Pipnote provides reliable medical insights based on validated sources, thus eliminating the uncertainty of information verification," Chidiac said. "This innovation allows dermatologists and medical learners to effortlessly explore a comprehensive array of medical literature, enhancing their understanding and enabling them to focus more on patient care."
---
Tapping technology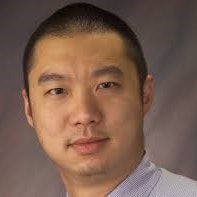 Jonhan Ho, MD, MS, will give a presentation about his app, KiKo Connect, a digital business card, designed specifically for doctors. Dr. Ho is director of dermatopathology at the University of Pittsburgh Medical Center in Pennsylvania. 
"It's an iOS app with a QR code. When I scan someone, I can see when and where we met, their scientific papers, posters, and interests, and then get back in touch with them when I need to," Dr. Ho said. "I can further the much-needed interconnectedness of physicians, giving them improved methods for consulting, networking, and sharing information. No more missed opportunities." 
---
Preventing skin cancer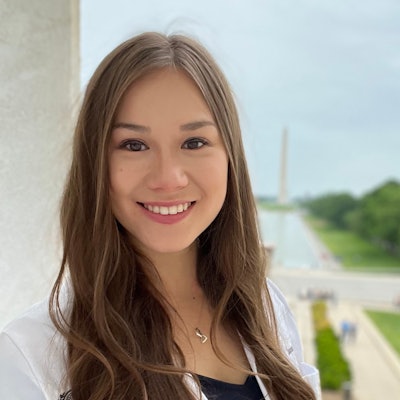 Summer is a good time to think about skin cancer prevention. In her presentation "Fun in the Sun," Lauren Ching, a medical student at Georgetown University School of Medicine in Washington, D.C., will talk about harnessing the power of technology and fun, while tackling the critical dermatologic challenge of high skin cancer rates.
"Our innovative app empowers both children and adults, turning sun safety into a rewarding experience," Ching said, "and targets the all-too-common problem of forgetting or neglecting regular sunscreen application. Join us and learn more about our exciting mission to safeguard skin health, one sunscreen application at a time!"
---
On the horizon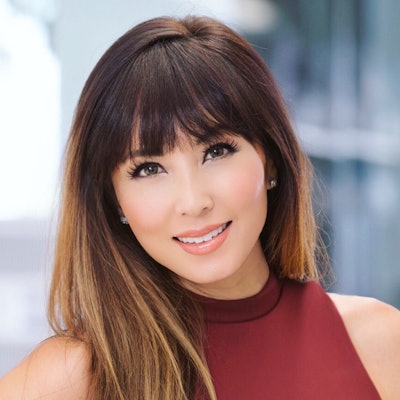 Of course, other promising solutions will be front and center during the session, including a look at skin microbiome.
"It's become clear that the skin microbiome plays a vital role in skin health, but there is so much we don't know," said Natalise Kalea Robinson, MBA, co-founder and CEO of Parallel Health in San Ramon, California. "Because sequencing has been so expensive in years past, it's been difficult for quality research to be done at scale. Now, with sequencing becoming more cost-effective, we have the opportunity (and challenge) to gather massive amounts of data, use robust analysis, conduct bioinformatics, and bring forth valuable insights that can improve health. The challenge we face as doctors, scientists, and entrepreneurs, is to swim through this blue ocean of big data and make sense of it all."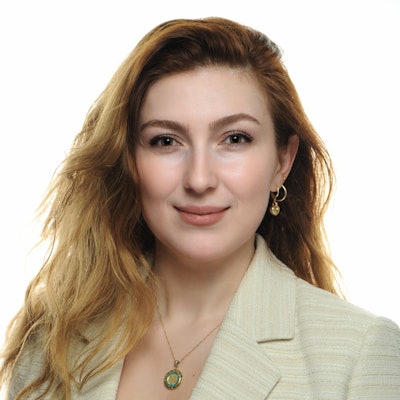 Another look at solutions includes the topic of contact cooling. Cemre 
Busra Turk, MD, a dermatologist with Massachusetts General Hospital in Boston will give a presentation on contact cooling as a potential treatment alternative for congenital melanocytic nevi (CMN) and other pigmented disorders.

"In a porcine study, this treatment showed promise in selectively targeting the melanocytes residing in the deeper dermis, resulting in persistent depigmentation without gross tissue necrosis, scarring, or any other observable long-term morbidities," Dr. Turk said. "With further development, this approach could potentially serve as a noninvasive alternative to surgical resection of CMN lesions." 
---
Of surgical note
Two panelists will explore surgical advancements that can benefit dermatologists.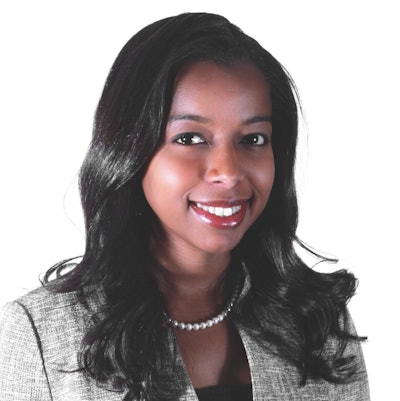 "Surgical interventions have shown effectiveness in repigmenting stable vitiligo lesions resistant to conventional approaches, but performance of such procedures is limited by time, skill, and equipment demands. A recent FDA-approved device offers a convenient solution, delivering favorable and long-lasting outcomes for stable vitiligo treatment," said Nada Elbuluk, MD, FAAD, an assistant professor of dermatology at the University of Southern California's Keck School of Medicine in Los Angeles.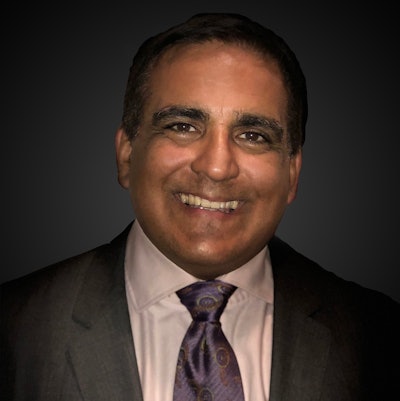 Neal Bhatia MD, FAAD, a San Diego dermatologist and lead investigator of the Verrica-sponsored clinical trial on basal cell carcinoma (BCC), will offer a look into a surgical solution. "For patients with biopsy-proven basal cell carcinoma (BCC) who may not be surgical candidates, VP-315 is a de-novo designed, intratumorally injected, chemotherapeutic oncolytic peptide in development, as a non-surgical therapeutic option. VP-315 targets cancer cells and activates the adaptive immune system by inducing lysis and immunogenic cell death through release of potent immuno-stimulants and a repertoire of tumor antigens," Dr. Bhatia said.
---
Addressing challenges in dermatology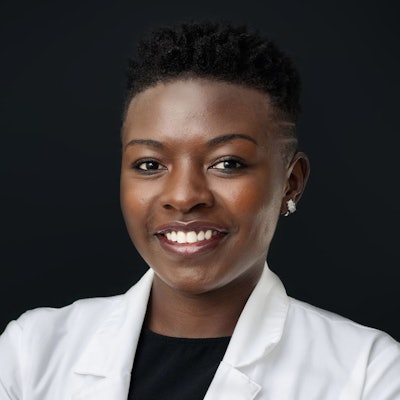 Lydiah Fridah Maxmilliam Mpyisi, BSc., MD candidate, Class of 2025, at University of Missouri – Columbia School of Medicine, will give a presentation on the Destructive Demystification of Medicine project. The project is a collaboration between the Department of Dermatology, Missouri Telehealth Network, and the Office of Medical Education. 
"The aim of the project is to address the lack of diversity, equity, and inclusion (DEI) in medicine, especially in dermatology," Mpyisi said. "We will also address the difficulties experienced while keeping up with the exponential increase in medical advances, which makes it challenging for physicians to implement the latest best practices." Mpyisi said this remains a challenge "even though most physicians have a strong desire and commitment to improving patient outcomes by keeping up to date with new evidence-based recommendations, treatments, or procedures." 
---
Pediatric considerations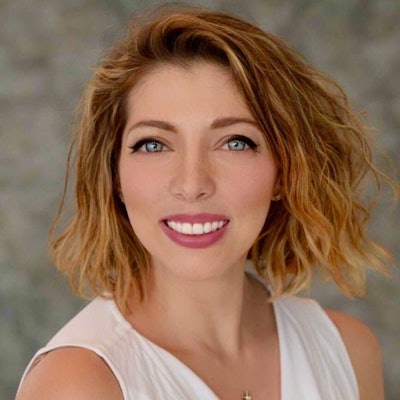 A look at pediatric dermatology is also part of the discussion. Maria Gnarra Buethe, MD, PhD, will present "Multimodal InfraRed Assessment of Vascular Anomalies." Dr. Buethe is a dermatologist in Brooklyn, New York.
"It is an exciting time to be a pediatric dermatologist!" Dr. Buethe said. "Novel therapies are being approved every day for once untreatable disorders, including exciting, targeted treatments for vascular anomalies. Vascular anomalies are among the most common referrals in our field, yet the lack of point of care diagnostic technologies leaves most patients finding themselves searching for answers for years before a diagnosis and appropriate therapy is determined." Dr. Buethe added, "Near infrared and thermal imaging has the potential to provide same day, in-office diagnosis of complex vascular anomalies and make the necessary steps for treatment initiation."
Genevieve Patrick, MD candidate, Class of 2024, Florida State University College of Medicine will present "Handheld Elastic Scattering Spectroscopy (ESS) Device in Skin of Color."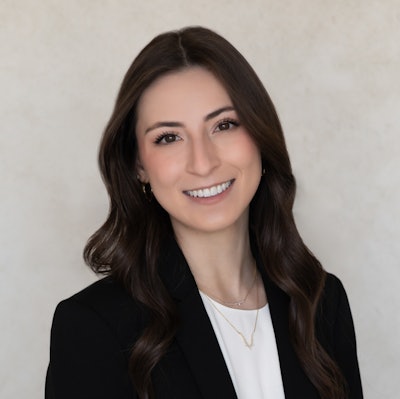 "In recent years, the role of PCPs has become vital in the early detection of skin cancers as dermatologists strive to meet the growing demands of their communities," Patrick said. "The handheld AI device utilizing elastic scattering spectroscopy, as compared to alternative image-based modalities, has the potential to augment PCPs' clinical assessment of lesions among a diverse patient population, improve early detection rates of skin cancer, reduce unnecessary procedures, and provide better guidance for PCP referrals to dermatologists."
---
More big thinking about the future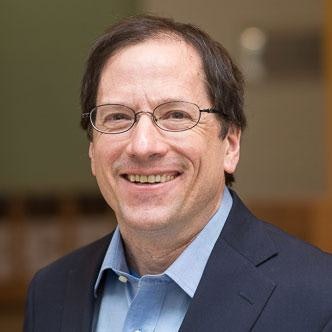 The session will also feature a special presentation from William Freeman, the Thomas and Gerd Perkins Professor of Electrical Engineering and Computer Science at the Massachusetts Institute of Technology in Cambridge.
Freeman's presentation will focus on some of his work within the field of imaging and what it means for the future of dermatology. Freeman is a pioneer in computational photography and a research manager in Google Research in Cambridge. In 2020, he shared the Breakthrough Prize in Physics for a consulting role with the Event Horizon Telescope collaboration, which reconstructed the first image of a black hole. 
"I will show work that we have done in my lab at MIT to visualize small intensity changes and motions," Freeman said. "I also hope to include work going on at Google relating to visual explanations for the results of visual classifiers."