---
Master the entrepreneurial side of dermatology
Principles for boosting your business.
---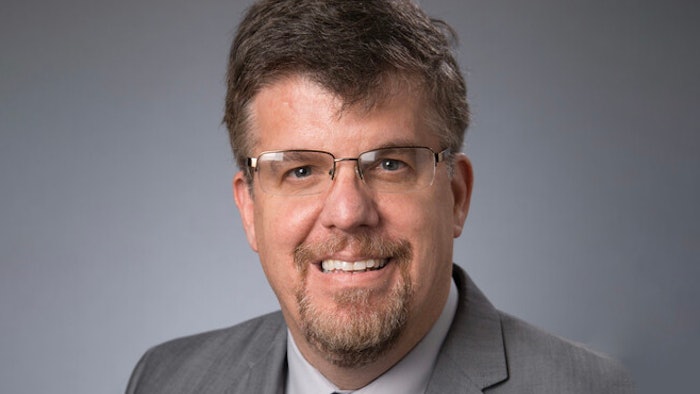 E001 – Branding and the Business of Dermatology
Thursday, August 10 | 1 – 5 p.m.
Location: Ballroom A
The AAD's second annual Innovation Academy kicks off Thursday, Aug. 10, with four exciting and innovative tracks. The entrepreneurial track will spotlight "E001 – Branding and the Business of Dermatology," led by AAD President and session director Terrence A. Cronin Jr., MD, FAAD.
In this four-hour session, attendees can expect to learn about the important business characteristics that make up a dermatology practice. Attendees will leave with practical takeaways to enhance their profession from all angles, including marketing, branding, customer service, and product development.
"Navigating the line between professionalism and self-promotion has never been more important for dermatologists," said Dr. Cronin, who is an associate voluntary professor of dermatology at the University of Miami School of Medicine in Melbourne, Florida. "Creating a brand that denotes quality and expertise, but is also uniquely suited for the dermatology arena, is tantamount to the successful marketing of a product — whether it's a new invention, a practice, or even the physicians themselves."
Learning through others
Session speakers will share examples of such achievements — for instance, Cheryl Burgess, MD, FAAD, of The Center for Dermatology and Dermatologic Surgery and the Professional Aesthetic Image Center, P.C. in Washington, D.C., has developed several patents for innovative technologies; and Rochester, New York dermatologist Anar Mikailhov, MD, FAAD, has created his own product line for keratosis pilaris, called "KP Away."
Establishing a social media presence and using it responsibly is an inexpensive way to extend one's brand. Sara Moghaddam, MD, FAAD, from Selbyville, Delaware is another scheduled session speaker and skilled social media correspondent, who will give her insights and experience in this realm. A practice can design a marketing campaign in the hopes of going viral, or it can lean on word of mouth by encouraging patients to share positive outcomes and experiences. These strategies can help increase traffic and endorse expertise.
Your Dermatologist Knows
Dr. Cronin cites AAD's Your Dermatologist Knows online initiative as an example of leveraging social media to advance the industry. The patient-focused consumer positioning strategy, which launched in October 2022, aims to educate individuals and families of the unique expertise of board-certified dermatologist.
An effective social presence can also achieve increased customer satisfaction by providing patients with opportunities to contribute and engage. Dr. Cronin said dermatologist practices should not ignore the significance of customer service and the impact it can have on the business, including an enhanced culture.
"Success can be measured in many ways, whether it brings greater influence, monetary rewards, or just knowing you have helped patients receive better care," Dr. Cronin said.