---
Your name can be your skin care brand
Building a business from your passion.
---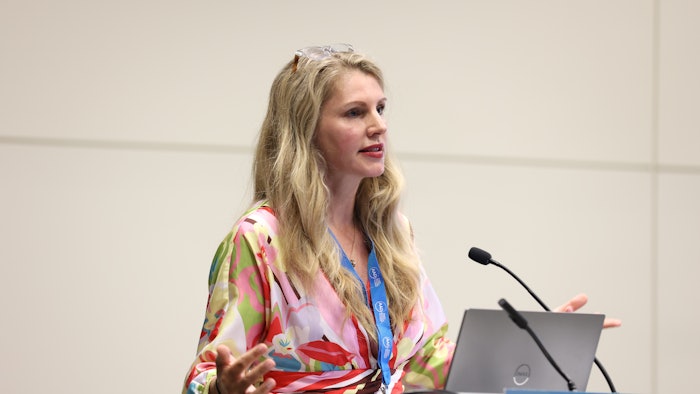 P030 – The Business of Skin Care: Create Your Own Line, White Label, Advise or Influence. Learn from Experts How to Navigate the Various Paths in the Cosmetic World
Saturday, July 23 | 1-3 p.m.
Dermatologists can take skin care recommendations beyond their own clinics, using online platforms and even developing their own products and brands.
Edit Olasz Harken, MD, PhD, FAAD, associate professor of dermatology at Medical College of Wisconsin in Milwaukee, created the Innovation Academy session, P030 – The Business of Skin Care: Create Your Own Line, White Label, Advise or Influence. Learn from Experts How to Navigate the Various Paths in the Cosmetic World, which helped fellow dermatologists understand different avenues they can explore in the business of skin care. Deciding which skin care products to recommend and carry is as much about business as clinical care. However, it all depends on multiple factors.
Dermatologists are the experts
"Dermatologists are the experts in skin diseases and skin physiology, and are the experts in skin care, skin protection, and skin beautification," Dr. Olasz Harken said. "There are too many skin care influencers and advertisers who have nothing to do with dermatology. Part of our responsibility as dermatologists is to know the very best products and to recommend products that help our patients' skin."
Another part of dermatologists' responsibility is to know where those recommendations can have the greatest impact.
Be a part of the conversation
"I encourage all of my physician colleagues to get on social media because that's where so many important conversations are happening," said Dustin Portela, DO, FAAD, founder of Treasure Valley Dermatology in Boise, Idaho. "If we don't insert ourselves into those conversations, somebody else is going to be giving that information, and we can't be sure it is accurate."
What began as a social media program to promote his newly opened dermatology practice transformed Dr. Portola into one of the internet's most-watched dermatologists with more than two million followers on TikTok.
"I'm posting every day, talking about how to take good care of your skin, prevent aging, wear sunscreen, and using my knowledge as a dermatologist to help consumers know what kind of ingredients and products they should be looking for when they are shopping," Dr. Portola said. "When I find a brand that aligns with my recommendations, is gentle on the skin and helps acne or wrinkles or [provides] sun protection, whatever the need is, I partner with that brand to talk about their product. I want to make sure consumers are getting useful information to help them take good care of their skin, so they don't fall victim to deceptive marketing and advertising practices."
Create your own products
"Sailors are one of the highest risk populations for skin cancer, and I was getting a lot of questions about sun protection," Dr. Olasz Harken said. "I did my due diligence and came up with a list of sunscreens I could recommend. One day I realized I knew exactly the kind of sunscreen competitive sailors needed, so I created and launched my own line."
Developing and marketing a novel sunscreen is neither quick nor cheap, Dr. Olasz Harken said. The process requires specialized chemistry and manufacturing expertise as well as experience in FDA regulatory processes and requirements. Non-over-the-counter sunscreens have lower regulatory barriers but can still be time-intensive.
"You need to think about the ethics of your products, the time and the effort associated with development, manufacturing, marketing, sales," said Heather D. Rogers, MD, FAAD, co-owner and medical director of Modern Dermatology in Seattle. She developed a line of foundational products to cleanse, moisturize, and heal skin.
"For me, product development is about getting the skin care and skin results you need without further irritating the skin," Dr. Rogers said. "Seventy percent of Americans report having sensitive skin, and my question is do you have sensitive skin, or have you sensitized your skin from what you're doing to it, double cleansing, toning, destroying the skin barrier?"
"I use effective and 100% readily biodegradable ingredients because what's good for your skin isn't necessarily what's good for your body, which isn't necessarily good for the world," she said. "My mission is to create products that fulfill all three goals."
The "white label" route
Christel Malinski, MD, FAAD, founder of Malinski Dermatology in Lacombe, Louisiana, took a different approach to the same challenges. Rather than developing her own products, she researched existing unbranded products and put her own name on those that met her expectations and standards.
"I went the white label route, testing specific products from manufacturers I have come to trust to be sure the products I was bringing into the office are what I'm looking for and can feel comfortable putting my own name on," Dr. Malinski said. "Whatever route you take, creating your own brand can bring significant benefits."
Selling your own branded products online lets patients shop remotely or repurchase without having to come to the office, she explained. Online sales expand the market far beyond the physical limits of any practice. And branded products help reinforce consistent sun care and patient loyalty. 
"When I put my name on a product, my practice becomes the only place patients can repurchase," Dr. Malinski said. "I create video content showing patients how I personally use these products, which helps them care for their skin more effectively. My patients are investing in their own skin by using the very best products out there, and they are investing in my practice. When I bring in a new product, it is meeting a need my patients bring to the practice, not just expanding to build a business empire. Building your own brand can help your success with patients' outcomes, recommending products your patients need and can purchase from a trusted source."
Visit AAD DermWorld Meeting News Central for more articles.