---
Fox Lecture: Access belongs to everyone
Big-city thinking comes to small towns.
---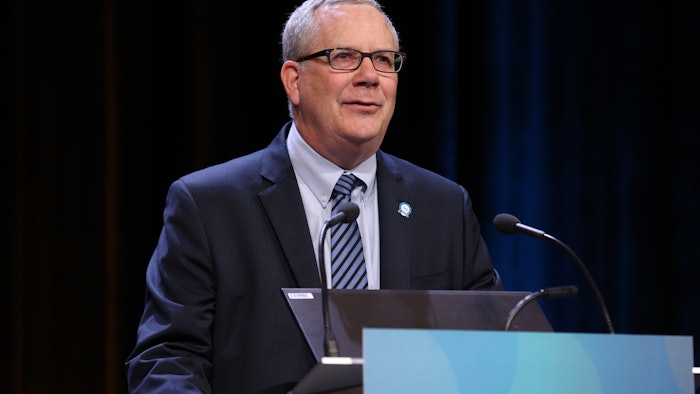 N001 – Everett C. Fox, MD, Memorial Award and Lectureship
Saturday, July 23 | 9 – 10 a.m. 
"When I took this job, my dean told me it was my job to take care of all of the people of Mississippi, not just the people in Jackson," said Robert T. Brodell, MD, FAAD, tenured professor and founding chair of dermatology at the University of Mississippi Medical Center. "Since that time, if I hear of anyone, anywhere in the country doing something to improve access to care, our department wants to try it in Mississippi. As difficult as gaining access to dermatology care can be in cities, there are 10 times fewer dermatologists in rural areas and just as many people in desperate need of our care."
Expanding access to care is a top priority for many dermatologists. Dr. Brodell's impassioned declaration was part of his presentation N001 – Everett C. Fox, MD, Memorial Award and Lectureship. Dr. Brodell, who also serves as a professor of pathology and the Billy S. Guyton distinguished professor, is known for his long-standing efforts to expand access to care. His lecture, "Access to Care: It's Everyone's Job!" recounted his groundbreaking journey.
Demand is everywhere
Dermatologists everywhere know their expertise is in demand, Dr. Brodell said. And while there may be reasonable access to care in many urban areas, the need for dermatologists far exceeds the supply in rural areas as well as in many inner-city neighborhoods. One approach is to expand the number of dermatologists practicing in those under-served areas, he told the audience.
"I got a call from a dermatologist who grew up in a small town in Mississippi who was finishing a five-year program in medical dermatology," Dr. Brodell said. "That's two years of internal medicine and three years of dermatology training that allows you to be board-eligible in both fields. He did medical dermatology because he wanted to go back to his rural hometown to help fill the need for generalists and for dermatologists. I said, 'Yes, let's do it.'"
The solution was a remote faculty appointment and practice based in Louisville, Mississippi, a small, unincorporated community. His charge was to develop a three-month general dermatology rotation to help train other physicians interested in serving rural patients.
Exponential promise
Can one new dermatologist make a difference? Absolutely, Dr. Brodell said. If that one, new practitioner sees 5,000 patients a year, that becomes 50,000 over 10 years and 200,000 over a 40-year career. And, he said, if you include the five residents currently in Mississippi's rural dermatology training program, that number jumps the impact to 1.2 million patients. Supporting rural dermatologists isn't a complete solution, but it improves a significant number of lives.
Other tactics to increase access
"We have a program to identify students in their first year of medical school in the dermatology interest group (DIG) who grew up in small towns and are interested in going back," Dr. Brodell said. "We mentor them and guide them to do a rural elective rotation, and if they matriculate into our rural dermatology residency, they serve three general dermatology rotations during contiguous months of their residency for three years. And it works." 
Teledermatology is another successful approach. Only about 14% of dermatology patients referred to the university medical center by primary care physicians from the rural Delta region actually make their appointments, Dr. Brodell said. If patients won't come to the dermatologist, why not take the dermatologist to the patient?
Primary care providers can send clinical details and photos to the university store-and-forward teledermatology center in about five minutes. The center turns referrals around within 24 hours. The initial information supports diagnosis and treatment recommendations for about 80% of patients, Dr. Brodell reported. The other 20% need biopsy, imaging, or other in-person service.
In some areas, patients in that 20% don't even need to travel to Jackson. The university opened a volunteer dermatology clinic in an unused wing of a Mississippi Delta high school. Each of 14 dermatology faculty rotate through the clinic to provide hands-on dermatology care once a month. 
The school also supports Project ECHO (Extension for Community Healthcare Outcomes), a collaborative medical education and care management program that helps community primary care clinicians improve the level of skin care for their patients who cannot reach an academic medical center. The project provides free virtual continuing medical education (CME) once monthly during the lunch hour to clinicians around Mississippi. The program mimics grand rounds in the dermatology residency program with participants sending in images of their own patients. 
"None of this is unique to Mississippi," Dr. Brodell said. "We don't have a set program that every academic center has to follow, we just have an attitude. See what people in your state need, see what you can do to help, and just go do it."
Visit AAD DermWorld Meeting News Central for more articles.