---
JAK inhibitors revolutionize dermatology
The journey from cancer therapy to skin disorders.
---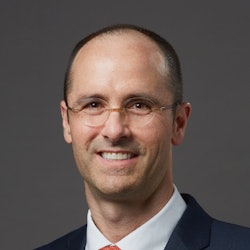 P015 – JAK Inhibitors: A Therapeutic Revolution in Dermatology
Friday, July 22 | 1 – 4 p.m.
Room 110
Tracking the incredible transformation of Janus kinase (JAK) inhibitors for the treatment of hematologic cancer to its current use in treating a host of dermatologic diseases is storytelling at its best. It's also the focus of today's session, P015 – JAK Inhibitors: A Therapeutic Revolution in Dermatology.  
Evolution of versatile treatment option
JAK inhibitors first received approval from the Food and Drug Administration in 2010 for myelofibrosis, a hematologic cancer. Today, this class of medicines is showing efficacy in the treatment of alopecia areata, vitiligo, atopic dermatitis, psoriasis, lichen planus, granuloma annulare, and other dermatologic conditions.
"JAK inhibitors make possible the treatment of several diseases that historically have been refractory to treatment," said Brett A. King, MD, PhD, FAAD, associate professor of dermatology at the Yale School of Medicine. "At last, approvals of JAK inhibitors in dermatology are happening. In September 2021, there was FDA approval of a topical JAK inhibitor for atopic dermatitis, then two oral JAK inhibitors for atopic dermatitis in January. In June, the FDA approved an oral JAK inhibitor for alopecia areata." The FDA also recently approved topical ruxolitinib for the treatment of nonsegmental vitiligo in patients aged 12 or older.
Implications for dermatology
Dr. King was among the first to report patients with dermatologic disease who were treated with JAK inhibitors. The first report in June 2014 was a young man with alopecia universalis and psoriasis who regrew all his hair taking tofacitinib. A year later, Dr. King reported dramatic repigmentation of a patient with vitiligo, also treated with tofacitinib.
"I doubt 'alopecia areata' was in the vocabulary of any drug company at the time of that report," Dr. King said. "Then, in June 2015, at the same time as the vitiligo report and two years before dupilumab was approved, I published a series of six patients with severe atopic dermatitis treated successfully with tofacitinib. Seven to eight years later and several JAK inhibitors are approved in these same diseases — that is light speed in medicine!"
Off-label uses and mechanisms
During the session, Dr. King will also discuss off-label and now on-label use of JAK inhibitors as well as JAK inhibitor mechanism of action and safety.
"It will be a really rich and engaging three hours," Dr. King said.  
With the recent approvals of different JAK inhibitors in dermatology, including the latest one, baricitinib, for severe alopecia areata — the first FDA-approved treatment for the disease — it's impossible to ignore this class of medicines.
Managing risks and benefits
There is a potential downside, however. JAK inhibitors carry a boxed warning for malignancy, serious infections, major cardiovascular events, mortality, and thrombosis.
"We know the risks exist and we should not downplay them," Dr. King said. "It is important, however, to know the data, which show that the risks are very, very low."
"Much of the boxed warning for JAK inhibitors, as a class, comes from a long-term study of tofacitinib in patients with moderate-to-severe rheumatoid arthritis, 50 years of age and older with at least one cardiovascular risk factor, a mean BMI of 30, all of whom were taking methotrexate and 57% of whom were also taking prednisone," he continued. "The vast majority of our patients in dermatology are not the same patients as in that trial."
"I'm not advocating that we dismiss that trial but rather let's learn from it," Dr. King added. "We might not want to use a JAK inhibitor in a 60-year-old patient who is morbidly obese or has uncontrolled hypertension. Using a JAK inhibitor, like using any other medication, is about managing risks and benefits to best serve our patients." 
Visit AAD DermWorld Meeting News Central for more articles.