---
New approaches to managing hair disorders
The fine line for different needs.
---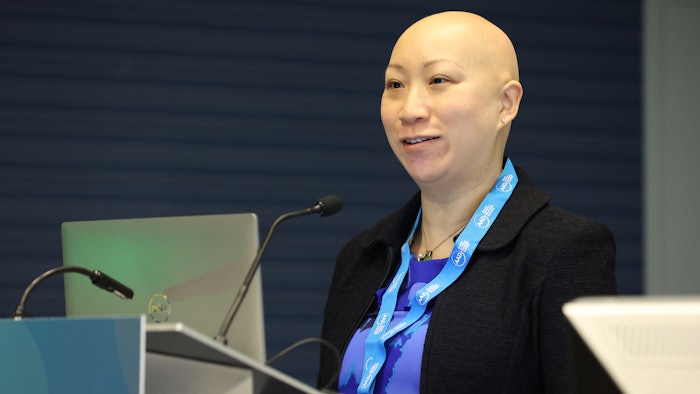 P003 – Managing Hair Disorders in a Diverse Population
Friday, July 22 | 9 a.m. – 12 p.m. 
Not all hair is the same. It can be fine, coarse, straight, wavy, crinkly, healthy, damaged, dense, absent, and almost anything in between. And just as every person's hair is unique, so are the ways they think about their hair.
Managing hair disorders is as much a psychosocial issue as it is a medical issue, said Carolyn Goh, MD, FAAD, associate clinical professor of dermatology at the David Geffen School of Medicine at the University of California in Los Angeles, during Friday's session, "P003 – Managing Hair Disorders in a Diverse Population." Adults and children not only tend to have different hair disorders, the way in which they think and feel about their hair varies. Consider, too, hair differences among various racial and ethnic backgrounds. Gender identity can add another dimension of complexity as well.
"We have to be culturally sensitive when we are talking about and dealing with hair disorders and hair loss," Dr. Goh said. "It is vital for dermatologists to understand the different kinds of hair, the different kinds of people who have hair disorders, and the different ways people and society think about hair and hair loss. There is a social side and a medical side to dealing with hair disorders, and we have to help our patients manage both aspects."
Stigma can accompany disorder
Friday's session began with a look at the psychosocial and clinical impact of stigma on hair disorders. Other presenters explored different types of alopecia, including those that tend to affect specific populations, such as frontal fibrosing alopecia, central centrifugal cicatricial alopecia, and pediatric alopecia, the impact of gender identity, and innovations in treatment.
It is impossible to escape cultural images and expectations for hair, Dr. Goh noted. Society tends to make assumptions about good hair and bad hair, assumptions that are influenced by perceptions of race, ethnicity, age, sex, gender, social status, and more. Attitudes around hair disorders and hair loss can be even more complex. Individuals who don't match societal expectations can be subject to stigma.
"Stigma is essentially being part of a group that is different, being someone who stands out for the wrong reasons," she said. "Very often, people come in and are fearful of what other people are thinking about their hair. They can be fearful of what we, as physicians, will think and maybe say about their hair. A lot of what we need to do for patients is to normalize their hair condition, to treat them like normal people. That can go a long way toward helping patients think those kinds of thoughts about themselves."
A personal perspective
Dr. Goh discussed stigma as much from personal experience as from the medical side. She has alopecia totalis and seldom thinks about her hair loss. Seeing a 21-year-old patient worried about his receding hairline that is barely noticeable on examination is a reminder of just how important self-image can be. 
"We all see women who are just as concerned about the appearance of their hair," Dr. Goh said. "Hair is just such a big part of how they think the world sees them and how they see themselves. We need to help them manage that part of their hair disorder as much as the medical side."
The good news, she continued, is that there is usually something that can help. Treatment may be as straightforward as topical minoxidil. And if minoxidil is not helpful, there are other options.
"I see patients all of the time who come in and say they have tried everything," Dr. Goh said. "And once I start talking with them, they clearly have not. There are other options, including antiandrogens, anti-inflammatory medications. Even for those who do not want to take traditional medications, various supplements, devices (low level laser therapy), and platelet rich plasma therapy may be reasonable choices. Hairpieces and cosmetic camouflage may be good alternatives for some patients also. We can all refine our approach to hair disorders and our understanding of hair, especially in the diverse populations that so many of us are seeing."
Visit AAD DermWorld Meeting News Central for more articles.