---
A little something extra at Innovation Academy
Experience Hub and AAD Resource Center open today.
---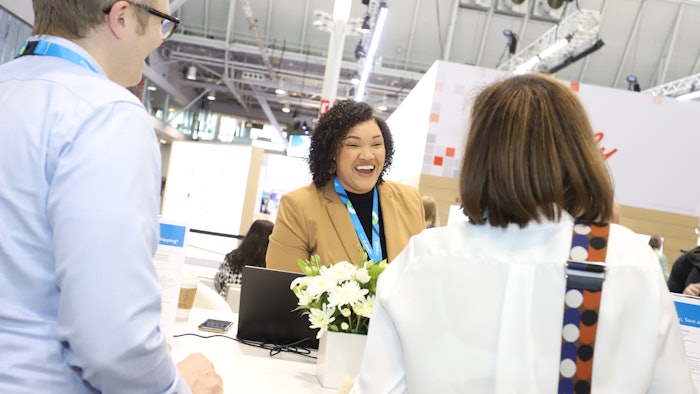 In between sessions, take advantage of Innovation Academy's treasured resources — the Experience Hub and the AAD Resource Center.
Experience Hub
The Experience Hub is a great place for attendees, faculty, and industry to meet and chat with other meeting attendees. This is also where you will find and can attend the product theaters.
The AAD Resource Center Stop by Booth #351, located in the Exhibit Hall, near the Experience Hub. The Resource Center will be open on Thursday, July 21, from 6-7:30 p.m., Friday, July 22, from 9 a.m. to 5 p.m., and Saturday, July 23, from 9 a.m. to 3:30 p.m.
The AAD staff can help you apply for membership and walk you through your member benefits and resources. You can also take advantage of on-site meeting specials, including free shipping on all U.S. and Canada orders as well as discounts on all your favorite products.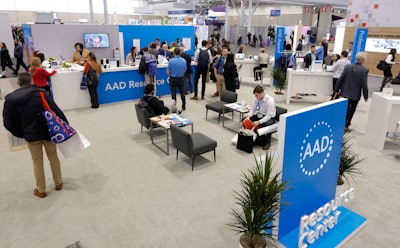 There's even more going on at the Resource Center: 
Stop by during the Welcome Reception, Thursday, July 21, and pick up a free AAD tote bag, while supplies last.
Attend Coding Power Hour, from 10-11 a.m. on Friday, July 22. Enjoy refreshments while speaking to our coding experts and purchase your 2023 Coding Resources.
If you've been an AAD member for 30 years or longer, come to the main counter for a special milestone lanyard for your badge.
Hands-On at Home: Dermatology Suture Techniques — an activity that allows you to practice suturing on your own time.
"Dialogues in Dermatology," a podcast you'll want to add to your favorite podcast app. The first 50 on-site subscribers get a free pair of wireless earbuds.
DataDerm™, a look at how you can improve quality of care. Ask our experts how to enroll and use it to participate in MIPS.
Visit AAD DermWorld Meeting News Central for more articles.