---
Efficiency yields positive gains
Reassess key aspects of your practice.
---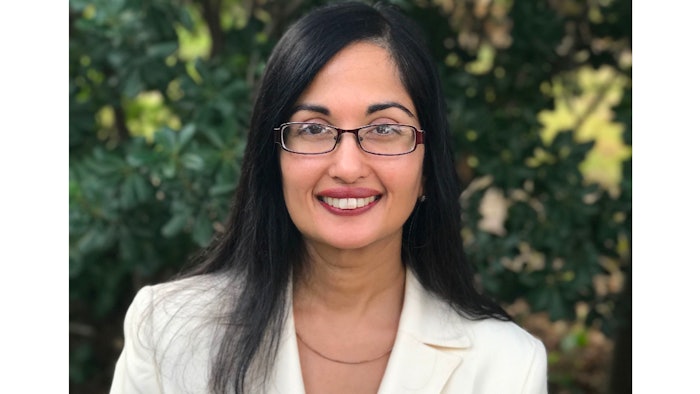 P029 – Practice Efficiency: More Care, Less Stress
Saturday, July 23 | 1-3 p.m.
Room 122
Investing in practice efficiency may be perceived as a big commitment. But a smooth operation can pay dividends in both your happiness and in patient care. That's the message in Saturday's session, P029 – Practice Efficiency: More Care, Less Stress.
Rajani Katta, MD, FAAD, clinical professor of dermatology at the University of Texas McGovern Medical School in Houston, will lead a panel of experts who share proven tips for achieving efficiency as well as providing their personal stories of navigating this common challenge. The session will focus on a high-level and day-to-day view of what it takes to improve efficiency in practice.
Navigating a more complex environment
With the increasing complexity of patient care in today's environment, Dr. Katta said it is important for physicians to analyze and optimize their workflows on an ongoing basis. Increased practice efficiency can improve productivity while reducing the risk of burnout. Evidence-based interventions as well as shared personal practices that improve the efficiency of communication, documentation, the provision of clinical care, and the support of clinical care can bring all dermatologists relief, she said.
In terms of potential solutions to inefficiencies, there are several resources that provide inspiration and guidance, from personal success stories, to controlled trials, to Academy practice management resources. 
"Efficiency is a key aspect of health care quality, and with quality improvement projects, the first step is to determine 'pain points,'" Dr. Katta said. "When thinking about quality improvement projects, the first step is to determine and prioritize potential areas for improvement. This will vary from practice to practice. That's why the first step in this process is 'diagnosis' first, then 'treatment.'"
Consider it an investment
Although quality improvement projects certainly take an up-front investment of time and energy, it's important to remember that it is an investment. Dr. Katta said such projects may have significant returns in terms of reducing waste. This may refer to a waste of equipment and supplies, or a waste of time and energy. These inefficiencies will vary depending on the individual practice. 
Fortunately, technology has improved many areas in the practice of medicine, but it's important to find the right tool for the job, she said. In the area of communication and documentation, tools may range from text expander functionality and voice recognition software to online handouts and virtual scribe services. It's also important to recognize that it's not always about new tools, but often about maximizing the use of current tools. Although it requires an investment of time, Dr. Katta said it can be helpful to become a "power user" and maximize the efficiencies of EMR and even email, for example. 
Reassess what you have
Dr. Katta urges dermatologists to periodically reassess the efficiency of their practices. It's a key component of health care quality, she said.
"As dermatologists, we're very busy providing high-quality care, but it can be helpful to pause and consciously consider our current processes of care," she said. "A conscious evaluation and a search for improvement can benefit our patients, our employees, and ourselves." 
Standards for excellence
The Institute of Medicine, in discussing health care quality, uses a framework focused on the six domains of quality. Current quality improvement measures focus most on effectiveness and safety, while a smaller number examine timeliness and patient centeredness. Although few assess efficiency of care, it is considered one of these six key domains of health care quality. 
Additionally, she said, the Stanford model of professional fulfillment has identified efficiency of practice as one of the three key pillars of professional fulfillment. 
"The goal of all of us in health care is to provide high-quality patient care, and practice efficiency is a key aspect of that quality care. The ABD, the AAD, the literature, and our colleagues have all helped identify measures that improve the smooth delivery of health care" Dr. Katta said. "Taking home just a few of these resources can enhance the quality of the patient care experience for the patient, for the care team, and for the physician."
Visit AAD DermWorld Meeting News Central for more articles.