---
Reimagining your practice post COVID-19
New ways to solve existing challenges.
---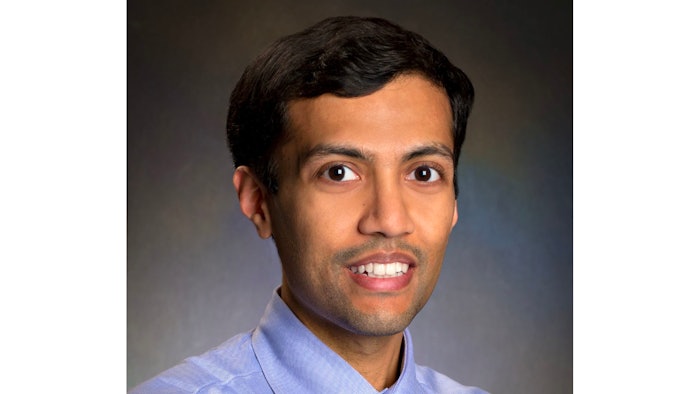 P002 - Innovations in Practice Management: Reimagining Dermatology Clinical Practice after COVID
Friday, July 22 | 9 a.m.-12 p.m.
Room 219
If you think you've tried everything to improve your practice, think again. Innovative practice management concepts and their application in a post-pandemic period do exist and are the focus of Friday's session, P002 – Innovations in Practice Management: Reimagining Dermatology Clinical Practice after COVID.
Vinod Nambudiri, MD, MBA, FAAD, who leads the session, said it will explore topics that are relevant to all practicing dermatologists, particularly as physicians navigate the increasing integration of technology, new therapeutics, changing reimbursement, and health care policy.
"From considering topics related to updates in health policy that impact dermatologists' daily patient care activities, to gaining insights on leveraging social media for your practice, to hearing about new technological innovations that are making their way into clinical settings, this session will have something for everyone to take back to their patient-facing roles in clinical practice," Dr. Nambudiri said.
Change leads to adaptation
Many have had to reimagine their practices following the start of the COVID-19 pandemic. One of the current goals, Dr. Nambudiri said, is to return to a dynamic and ever-evolving dermatology practice.
"One of the major lessons to emerge from the COVID-19 pandemic is that we must be flexible for challenges that come our way," Dr. Nambudiri said. "A dynamic and evolving dermatology practice is likely marked by agility in trying innovative approaches to patient care, from considering new models of patient flow through your clinic, to experimenting with new scheduling systems, to embracing new technologies." 
Design thinking and digital innovation
One innovative concept involves the application of design thinking and digital innovation in relation to the practice of dermatology. Design thinking is a process and philosophy that embraces creativity and innovation in solving problems both big and small. It builds on both emotional and cognitive principles, Dr. Nambudiri said, and makes use of iteration to achieve solutions that are often groundbreaking and novel.
"Applying these skills to solving problems in dermatology can help us enhance the value we provide for our patients on an individual level, and for our communities and society on the population level," he said.
Physical tolls, changing policies
According to Dr. Nambudiri, a major impact of the pandemic has been the toll it has taken on the mental and physical energy of the health care workforce. Burnout and turnover have disproportionately impacted frontline workforces, including physicians and their staff. The health care community has also seen recent, rapid shifts in policy, including reimbursement rates, teledermatology regulations, and electronic medical results release requirements, all of which directly influence how a practice interacts with its patients.
"It is increasingly important for dermatologists to recognize the ways in which we can invest in and cultivate growth among all members of our practice in order to ensure high-quality care delivery," he said.
What to expect
The session will feature a panel of physician leaders who will provide dermatologists with practical, innovative, and impactful concepts to bring back to their clinical practice settings.
"Attendees will have an enhanced understanding of new solutions to existing challenges that can be applied to their day-to-day practice and help them continue to deliver outstanding dermatologic care," he said. "Practice management takes practice — so investing in understanding some of the key innovations in this space as we emerge from the COVID-19 pandemic will help get dermatologists on the right track to future success in running their practices."
Visit AAD DermWorld Meeting News Central for more articles.