---
Welcome to AAD's new Innovation Academy
Scores of sessions, speakers, and social networking opportunities await.
---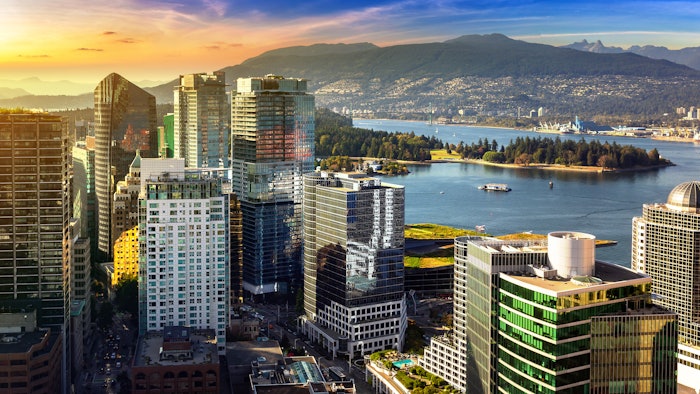 It's opening day for the 2022 AAD Innovation Academy! The new meeting for summer infuses innovation through tracks and learning formats designed to inspire new ideas, build your business, and advance the way you practice. The meeting also features myriad opportunities for attendee engagement and networking.
The 2022 Innovation Academy launches with a welcome reception on Thursday from 6-7:30 p.m. in Ballroom C/D of the West Building, level 1. Take advantage of this opportunity to explore the AAD Exhibit Hall, mingle with colleagues, and enjoy delicious cuisine and refreshments. Your badge is required.
From there, dozens of sessions and speakers will shed light on new research, products, and practices. At F001 – Future of Dermatology, happening this afternoon in Room 122, panelists will explore a host of drugs and devices, novel techniques, and new products coming down the pipeline. A look at breaking scientific developments in dermatologic research as well as the application of that research will lay the foundation for the session, led by co-directors Hensin Tsao, MD, PhD, FAAD, professor of dermatology at Harvard Medical School, April W. Armstrong, MD, MPH, FAAD, associate dean of clinical research at the University of Southern California's Keck School of Medicine in Los Angeles, and Sandy Sharon Tsao, MD, FAAD, a dermatologist with Massachusetts General Hospital in Boston.
Also happening this afternoon is the C001 – Practice Management Course in Room 122, which will explore the nuts and bolts of managing a thriving, efficient, and successful dermatology practice. Session director Alexandra Flamm, MD, FAAD, assistant professor of dermatology at Penn State Health in Hershey, Pennsylvania, will lead a panel of experts in perfecting everyday tasks, from procedural coding to the Merit-based Incentive Payment System (MIPS). Panelists will also provide practical tips for incorporating wellness and safety concepts into a practice, how to approach difficult patient conversations, and current barriers in accessing medications and how to approach them. Attendees can even discuss their own practice management challenges through a question-and-answer period at the end of the session.
Another opportunity to enhance your practice management is through this afternoon's new session, E001 – Branding and the Business of Dermatology in Room 211.  This session provides practice branding essentials for all dermatologists, from the early-career professional to the experienced clinician. Branding experts Libby Gill, leadership expert, executive coach, and award-winning author, and Robert Spector, customer service expert, best-selling author, and creator of "The Nordstrom Way," will address practice marketing and social media, branding and product development, and leadership and customer service in this robust and relevant education session.
Changing trends and what you need to know to promote your practice will also be enhanced through presentations from AAD President-Elect Terrence A. Cronin Jr., MD, FAAD, and Anar Mikailov, MD, FAAD, director of hospital dermatology at Lahey Health in Boston.
Don't miss the opportunity for a hands-on approach to several dermatologic topics with Innovation Academy's Derm Labs series. Today's series includes L001 – Derm Labs: Wound Closures, L004 – Derm Labs: Nail Surgery, L005 – Derm Labs: Scar Revision, and L006 – Derm Labs: Innovative Suture Technique Update. Each session will combine lecture and video presentations as well as the opportunity to practice among experts.
Finally, cap off opening day by attending Innovation Academy's keynote speaker Jamie Metzl at 5 p.m. in Ballroom B. A leading technology and health care futurist and author of the bestselling book, Hacking Darwin: Genetic Engineering and the Future of Humanity, Metzl will deliver an energizing and informative keynote that explores the implications of the revolutionary technologies and geopolitical shifts transforming our world.
Visit AAD DermWorld Meeting News Central for more articles.