---
New session devoted to innovation in practice management
Course outlines the tasks and tools for a more effective practice.
---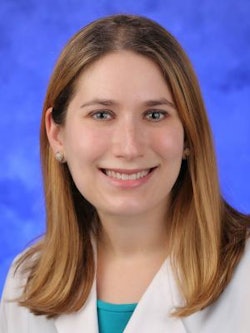 C001 – Practice Management Course
Thursday, July 21 | 1 – 5 p.m.
Room 122
Getting down to business is the focus of the 2022 AAD Innovation Academy session C001 – Practice Management Course. The session will explore the nuts and bolts of managing an efficient and successful dermatology practice.
Presenters will take a magnifying glass to everyday tasks, from procedural coding to the Merit-based Incentive Payment System (MIPS), as well as topics like incorporating wellness and safety concepts into a practice, how to approach difficult patient conversations, and current barriers in accessing medications and how to approach them. Panelists will also provide a legislative update on issues affecting dermatology. There will be time at the end of the session for attendees to pose their own practice management questions to the expert panel.
Session Director Alexandra Flamm, MD, FAAD, assistant professor of dermatology at Penn State Health in Hershey, Pennsylvania, will lead a panel of experts to help make dermatologists and their staff fluent in the day-to-day business of practice management. 
Visit AAD DermWorld Meeting News Central for more articles.