---
The future is now
New dermatology products, devices, and techniques just around the corner.
---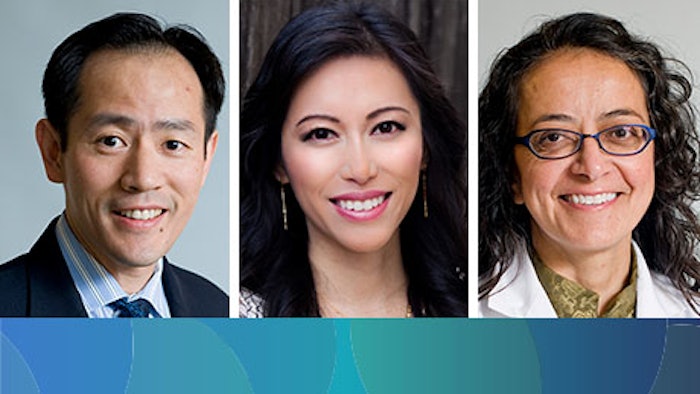 F001 - Future of Dermatology
Thursday, July 21 | 1 – 5 p.m.
Ballroom B
The future is knocking, and it's bringing exciting developments to dermatology. The 2022 AAD Innovation Academy session, F001 – Future of Dermatology will explore a host of drugs and devices, novel techniques, and new products just around the corner.
The session will lay the groundwork for such introductions by first delving into ground-breaking scientific developments in dermatologic research and then evaluating and applying research from recent investigations to clinical practice.
Session co-directors Hensin Tsao, MD, PhD, FAAD, professor of dermatology at Harvard Medical School, April W. Armstrong, MD, MPH, FAAD, associate dean of clinical research at the University of Southern California's Keck School of Medicine in Los Angeles, and Sandy Sharon Tsao, MD, FAAD, a dermatologist with Massachusetts General Hospital in Boston, will lead the presentations with many invited expert speakers.
Topics will include the benefits of Berdazimer gel, SkLip System AI, cold physical atmospheric plasma, a convolutional neural network for nail disease classification, Dermtech PLA, an overview of the Shared Decision Making Project, Skin Check 360, and VDMN-21 (WartPatch), which is currently in pre-clinical development.
These and other exciting glimpses of dermatology's future are on tap in this new afternoon session. 
Visit AAD DermWorld Meeting News Central for more articles.