---
Two important named lectureships happening at the AAD Innovation Academy
Delivered by leading experts in dermatology.
---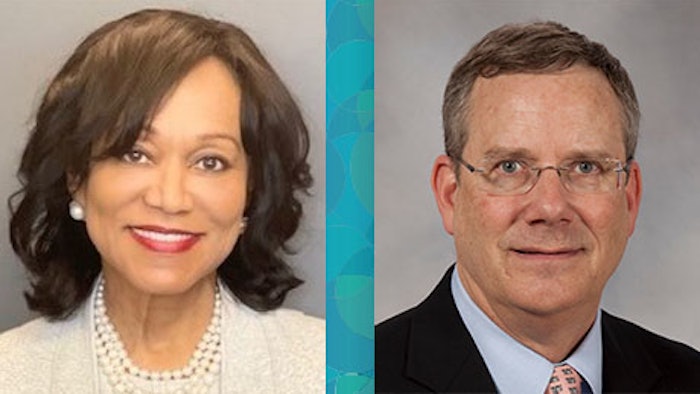 Attendees to the AAD Innovation Academy will be able to join two named lectureships on Saturday, July 23, presented by leading experts in dermatology.
A. Paul Kelly, MD, Research Award and Lectureship
The A. Paul Kelly, MD, Research Award and Lectureship is new to AAD summer meetings and will be presented by Pearl Grimes, MD, FAAD. Dr. Grimes is a globally recognized dermatologic expert and a leading international authority on vitiligo and pigmentation disorders. As director of the Vitiligo and Pigmentation Institute of Southern California, she treats patients from all over the world.
In her role as the director of the Grimes Institute for Medical and Aesthetic Dermatology, Dr. Grimes expertly treats a wide range of dermatologic health and aesthetic concerns in patients of all ethnicities and skin types.
Dr. Grimes is a dedicated clinician, researcher, and speaker, lecturing globally on pigmentation disorders, cosmetic procedures such as chemical peeling, fillers, and microdermabrasion. She also serves as a clinical professor of dermatology at the David Geffen School of Medicine at UCLA.
Dr. Grimes is also chief dermatologist for Versicolor Technologies, which has developed the world's first cosmetic and therapeutic technology platform to address pigmentation and skin aging by leveraging small-molecule compounds produced naturally in the human microbiome.
Dr. Grimes is also an accomplished author, having written over 100 professional articles, abstracts, and two textbooks.
Everett C. Fox Memorial Lectureship
Also slated for July 23 will be the Everett C. Fox Memorial Lectureship, presented by Robert T. Brodell, MD, FAAD, FRCP, tenured professor and chair in the department of dermatology, professor of pathology, and Billy S. Guyton Distinguished Professor at the University of Mississippi Medical Center. Dr. Brodell will present a lecture on rural access to care, called "Access to Care: It's Everyone's Job!"
He has performed 1,800 lectures and has 380 peer-reviewed publications, 46 book chapters, 44 poster presentations, and has written three books. He served on the Academy Board of Directors from 2012-2016, and received the Thomas G. Pearson, Ed. D., Memorial Education Award from the AAD in 2018. He is the recipient of many other honors and distinctions.
Dr. Brodell spent 27 years in solo private practice sharing the office with his wife Linda Brodell, MD (an ophthalmologist) in his hometown, Warren, Ohio, living in the building where he worked. In 2012, Dr. Brodell moved to Jackson, Mississippi to work with a team of dermatologists to care for patients and start a residency training program.  
Watch for more information and coverage of these lectures in a future edition of DermWorld Meeting News.   
Visit AAD DermWorld Meeting News Central for more articles.