---
It's launch time
Follow us to Vancouver for the debut of the AAD Innovation Academy.
---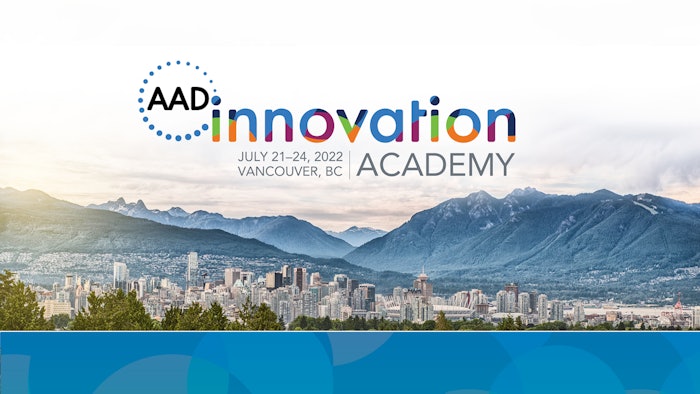 The countdown begins. AAD is set to the launch its newest meeting program – AAD Innovation Academy.
2022 AAD Innovation Academy debuts July 21-24 from the mountain and seaside splendor of Vancouver, BC. The four-day meeting infuses innovation into education tracks and learning formats designed to inspire new ideas, advance the way you practice, and create more opportunities for attendee engagement and networking. Registration opens May 18.
This new meeting pairs with several new tracks on Thursday, including The Future of Dermatology and Branding and the Business of Dermatology. Of course, AAD Innovation Academy will feature many popular AAD opportunities, including hands-on sessions and a practice management course. Jamie Metzel will deliver an energizing keynote on Thursday evening, followed by a welcome reception, and your first look at the exhibit hall. 
Parallel sessions occur Friday through Sunday, streamlined by topic and quantity. This allows attendees to attend everything on their list without feeling like they're missing out. Don't miss Derm Tank on Friday evening. This engaging session (which includes snacks and refreshments) gives attendees the opportunity to listen to new product pitches to a panel of judges. 
And then there's the Experience Hub, a place where attendees, faculty, and industry can come together. We'll be crowdsourcing topics you want to hear more about and hosting smaller presentations and conversational pods with experts in those areas.
AAD is currently accepting applications for the Future of Dermatology and Derm Tank sessions. Present your ground-breaking research, novel techniques, or new drugs, devices, and products. Submission deadline is May 18.