---
Summer Meeting packed a welcome punch
Attendees were welcomed back to an on-site education event and were rewarded with countless innovations.
---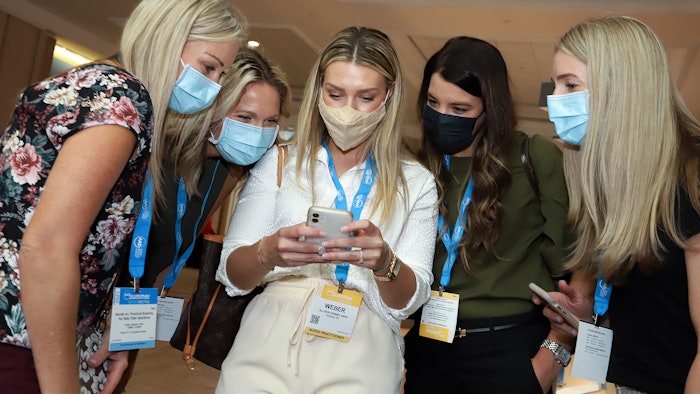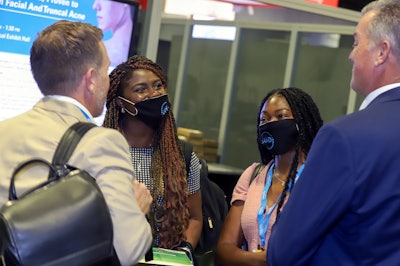 The AAD's 2021 Summer Meeting took the pent-up energy of the last 18 months and poured it into compelling sessions that unveiled exciting discoveries, introduced FDA-approved medications and highlighted novel clinical approaches. Even with masks and social distancing, the best in dermatology was on display for three days in Tampa. 

By the numbers
The AAD Summer Meeting 2021 had more than 2,000 total attendees. There were more than 640 physician members, life, and honorary member attendees; and 1,069 medical personnel across all days. The meeting also had more than 150 exhibitors.
So far, a total of 35 news stories covering the 2021 AAD Summer Meeting and new dermatologic research impacting patient treatment and care made headlines, resulting in more than 35 million media impressions.
Plenary lecturers: Pulse on latest in dermatology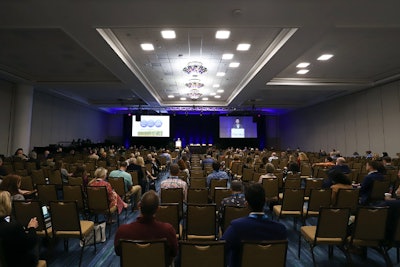 Everett C. Fox, MD, Award and Lectureship: Oncodermatology was created for 20 million people diagnosed with cancer every year and the more than 35 million survivors living with a prior cancer history, said Mario E. Lacouture, MD, FAAD. In up to one-third of patients with skin side effects, cancer drugs may be stopped. This doesn't have to be the case, he said. Same-day visits with dermatologists might allow patients' side effects to be treated, allowing the cancer regimen to continue.
Eugene J. Van Scott Award for Innovative Therapy of the Skin and Phillip Frost Leadership Lecture: Aimee Payne, MD, PhD, FAAD, introduced a new, innovative drug in phase 1 trials to evaluate the safety, tolerability, and efficacy in treating mucosal pemphigus vulgaris, a rare and potentially fatal, chronic autoimmune disease.
Keynote: Julie Gerberding, MD, MPH, said we were "surprised" by COVID-19, although it was in plain sight with plenty of advance warning. And now we are beginning to fight the variants, she said, which emerged long before the vaccines were available. She encouraged dermatologists to use their influence with patients to advocate for the vaccine and dispel misinformation. 
New sessions of note
Many new sessions had their debut and were well received at the Summer Meeting.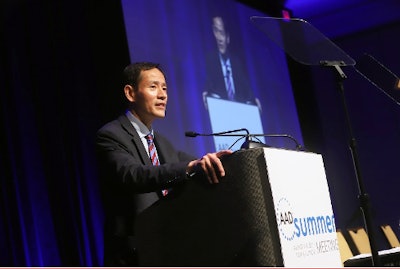 Hensin Tsao, MD, PhD, FAAD, rolled out the new session "Frontiers in Research, Science, and Technology (FiRST)" (S011). The session explored 11 recent ground-breaking scientific developments in dermatologic research, often providing attendees their first peeks at science for clinical use. Read highlights in our special coverage of the session.
The new Micrographic Dermatologic Surgery (MDS) Subspecialty Certification Exam Prep Course was also a big hit at the AAD Summer Meeting.
Mark your calendars
The AAD 2022 Annual Meeting is scheduled for March 25-29, in Boston. Registration opens November 2021.