---
The secrets of minimizing pain
Making patients more comfortable can enhance the success of the procedure.
---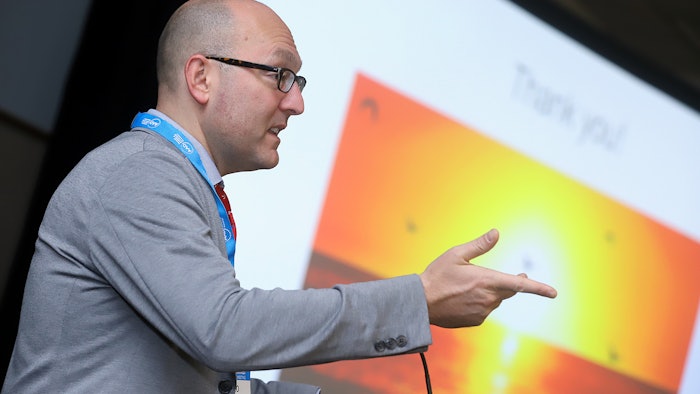 Alleviating pain and discomfort is not only better for patients, it can also contribute to the success of certain dermatologic procedures. Dermatologists now have an increasing array of tools at their disposal to minimize pain during procedures for patients, including pharmacologic interventions and technologic tools.
The Aug. 8 session, "Pain-Free Dermatology: Minimizing Discomfort in Procedures in Children and Adults" (U029), highlighted and reviewed the latest techniques, treatments, and tips to minimize pain and discomfort during procedures. Although many dermatologic procedures may produce some degree of discomfort, "our hope is that physicians will be able to put these tips and techniques to use immediately to help have smoother, more successful, and more comfortable procedures for their patients of all ages," said Peter Lio, MD, FAAD, clinical assistant professor of dermatology and pediatrics at Northwestern University Feinberg School of Medicine. He co-moderated the session with Smita Aggarwal, MD, FAAD, a board-certified dermatologist and board-certified pediatric dermatologist. Both dermatologists are with Medical Dermatology Associates of Chicago.
The session defined practical pain-reduction strategies bolstered by strong evidence from various medical fields, including the hospital emergency room setting, which can be directly applied to dermatology procedures in an office setting. Both doctors explored pharmacologic interventions, technical tools, and specific tactics for dermatologists who primarily see adults and who may not be as comfortable performing procedures on children.  
"It's possible to safely and effectively carry out necessary procedures on children using materials you likely already have in your clinics, such as topical anesthetics, sodium bicarbonate buffer, cryotherapy, and normal saline," Dr. Aggarwal said. "Applying a vibration device, a cooling agent, or even both to the skin, can be a quick and simple method to reduce discomfort."
Verbal strategies help children — and often also their parents — feel less anxious during a procedure, which may even prove useful for adult patients. "One of the most powerful techniques is distraction: using a tablet or smartphone with age-appropriate applications or games; it can be incredibly effective at alleviating procedure anxiety," Dr. Lio said.
By keeping a few strategies in mind to minimize patient pain during a dermatologic procedure, the experience becomes less stressful for the patient as well as the physician, and also much safer, Dr. Aggarwal said.
These tools and strategies can be applied to patients of all ages and can be extended to other medical specialties as well. "While there is almost always some pain or discomfort during dermatological procedures, there are numerous approaches that can help improve the experience for patients, families, and physicians. Many of these have excellent evidence and are easy to implement in a conventional practice without great expense," Dr. Lio said. "We hope many patients will notice this extra level of care and compassion and be delighted."