---
Welcome to 2023 Innovation Academy in Tampa!
Your gateway to learning, networking, exploring, and more.
---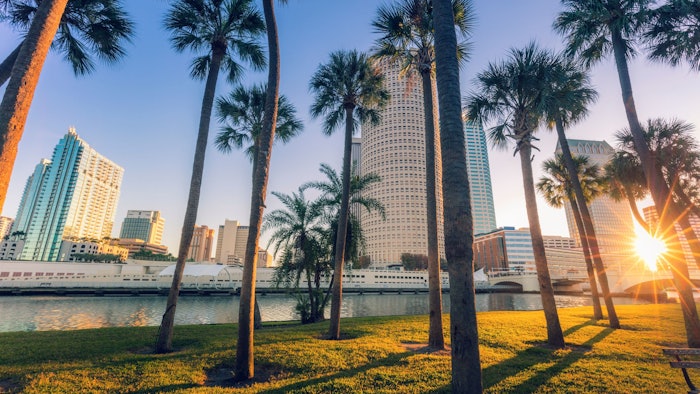 Let the learning begin! Tampa is host to the 2023 Innovation Academy, a site for education, innovation, and practice management strategies. The AAD has assembled an array of experts in the specialty to share wisdom, tips, and new information in a variety of formats during the meeting — from hands-on learning to interactive discussions. There will also be time for robust networking throughout the next four days.
Attendees can expect to learn more about everything from new drugs and devices to building your business and advancing the way you practice dermatology. The meeting features parallel general sessions covering the latest research and emerging therapies in acne, psoriasis, melanoma, atopic dermatitis, and more, allowing you to attend what you need in conveniently located rooms.  
Highlights
We're kicking things off today where you can pick and choose from four tracks, "F001 – The Future of Dermatology," "E001 – The Branding and the Business of Dermatology," three, new hands-on Derm Labs, and the "C001 – Practice Management Course." End your day of education with "K001 – Keynote Speaker Nina Jablonski," and cap the evening with an opportunity to network during the Welcome Reception in the AAD Experience Hub, located in the West/Central Hall. 
Tomorrow afternoon, you'll want to make time for "D001 – Derm Tank," a fun, engaging session where presenters pitch their product or procedure to a panel of judges for a chance to win $10,000. Snacks and drinks will be served (yes, snacks and drinks will be served!), so come make yourself "at-home" as you enjoy the dermatology version of Shark Tank.
Friday also features two "N001 – Named Lectureship Presentations" — the Everett C. Fox, MD, Memorial Award and Lectureship featuring Alice B. Gottlieb, MD, PhD, FAAD, presenting "The Critical Role of the Dermatologist in the Treatment of Psoriatic Arthritis," and the A. Paul Kelly, MD Memorial Award and Lectureship, with Ginette Okoye, MD, FAAD, presenting "Access, Action, and Advocacy: Dermatologic Care in Underserved Communities."
Saturday will be another full day of education, including the thought-provoking session, "P028 – AI/Technology in Dermatology," and the new session, "P031 – Itch." A four-session morning follows on Sunday, so mark your calendar for the full four days.
Recharge and more
When you're taking a break between education sessions, don't forget to visit the AAD Resource Center (Booth 432) within the Experience Hub, which is located in the West/Central Hall. At the Experience Hub, you can connect with colleagues, faculty, and industry professionals in an immersive space that brings together additional learning areas, industry expert sessions, technical exhibits, and networking breaks designed to amplify your on-site experience. The Experience Hub is open on Thursday, Aug. 10, from 6-7:30 p.m.; Friday, Aug. 11, from 9 a.m. to 5 p.m.; and Saturday, Aug. 12, from 9 a.m. to 3:30 p.m.
And there's lots more happening in Tampa. Don't forget to download the 2023 Innovation Academy Meeting app! It has answers to everything that hasn't been addressed here!