---
The perils and pearls of mucosae management
Burdensome to patients, yet treatable.
---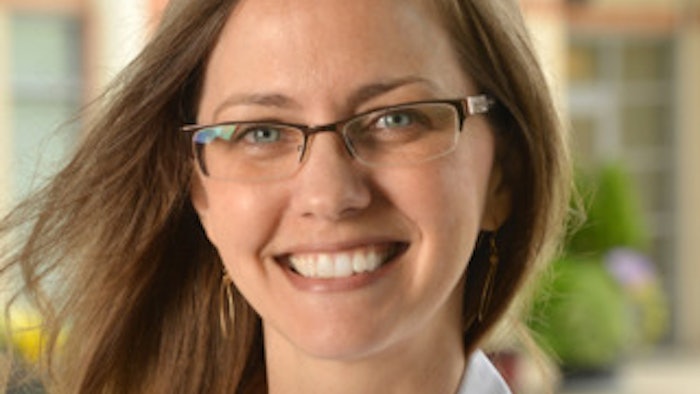 P036 – The Magnificent Mucosae
Saturday, Aug. 12 | 3:30-5:30 p.m.
Ballroom A
Oral and anogenital mucosal diseases can be a burden to patients, but they are treatable when physicians are armed with the knowledge to properly diagnose and manage them.
Tomorrow's session, "P036 – The Magnificent Mucosae," showcases the expert advice of dermatologists who have honed their skills in treating common and rare diseases that affect the oral and anogenital mucosae, and offers practical tips for conducting a thorough exam and effective biopsy techniques. The session is designed to aid practitioners in distinguishing these unique mucosal conditions and developing an appropriate management plan that benefits each patient
"It is time for dermatologists to reclaim the mucosae by building confidence in the normal anatomy/terminology, the approach to exam and biopsy, and the recognition of common oral and genital inflammatory diseases and infections," said session director Donna Culton, MD, PhD, FAAD, associate professor in the department of dermatology at the University of North Carolina at Chapel Hill.
Closing the gaps
There are many practice gaps in this specialized area stemming from fear of the unknown, Dr. Culton said. She and the other session speakers will offer attendees diagnostic and therapeutic pearls to enhance their knowledge and confidence regarding this often-overlooked group of diseases.
"Mucosal diseases are frequently underdiagnosed or misdiagnosed because they fall in a gray area between several specialties, including dermatology, dentistry, otolaryngology, and gynecology," Dr. Culton said. "A large portion of the patient population will see numerous physicians over time before they receive an accurate diagnosis and effective treatment plan."
In some cases, Dr. Culton said, biopsies and other tests may be delayed due to physician inexperience or indecision over which tests are required for proper diagnosis.
"Many mucosal disorders can present with similar clinical findings, so history is critical, and diagnosis often relies on subtle observations and appropriate diagnostic testing including biopsy," said Dr. Culton. "In addition, one must consider superinfections that can complicate inflammatory conditions. Partnership with a team of specialists is often required for a comprehensive treatment plan."
A broader look 
Some of the universally presented mucosal disorders that speakers will address in this session are: recurrent aphthous stomatitis, pemphigus vulgaris, oral lichen planus, vulvar lichen sclerosus, and mucous membrane pemphigoid. In addition to Dr. Culton, other speakers will be Ginat W. Mirowski, MD, DMD, FAAD, Brittney Schultz, MD, FAAD, and Kristen M. A. Stewart, MD, FAAD. The session will also include a roundup of rarer disorders along with pearls to help identify and treat them.
"These conditions are often chronic and debilitating for patients and can severely affect the quality of a patient's life. They often suffer in silence," Dr. Culton said. "Accurate diagnosis is critical for appropriate treatment and overall improvement in a patient's well-being."