---
Make Innovation Academy a family affair
AAD announces Little Learners Childcare.
---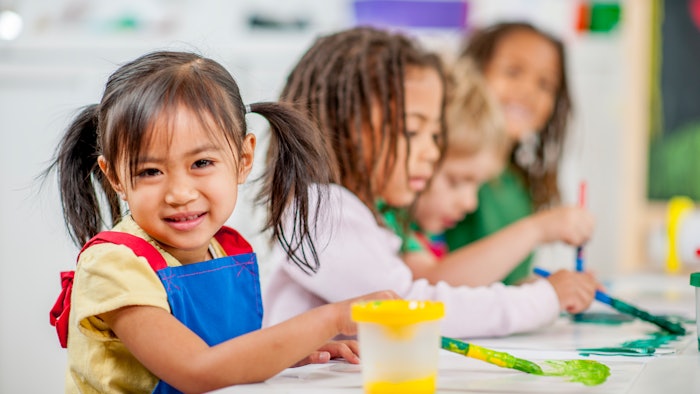 Don't know what to do with the youngsters this summer? The AAD is encouraging attendees to bring their families to Innovation Academy 2023 in Tampa. School's out, and we know you may want to turn your education meeting into a vacation, so AAD will offer Little Learners childcare! Little Learners will offer a safe and secure, entertaining, and educational fee-based experience for your child during the meeting.
While you're attending meetings, your children can enjoy their own activities, organized by Accent on Children's Arrangements, LLC, a national company specializing in children's activities. Little Learners will be conveniently located at the JW Marriott Tampa Water Street (exact location will be provided on the confirmation sent by Accent to help ensure privacy) and offers a complete morning to early evening program packed with activities for children ages six months to 12 years.
Children participate in age-appropriate activities, including arts and crafts projects, and active games, in a safe, nurturing, and educational environment. The caregiver-to-child ratio is one for every two children six to12 months of age; one for every three children 13 months to two years of age; one for every five children three to five years of age; and one for every eight children six to 12 years of age. This ensures campers receive lots of personal attention. The program will include snacks and juice, entertainment, and craft materials. Parents must provide breakfast, lunch, or dinner.
To learn more, visit AAD's "Camp AAD" at the Little Learners registration site.