---
Big strides along the Pathways
Increasing underrepresented minorities in dermatology.
---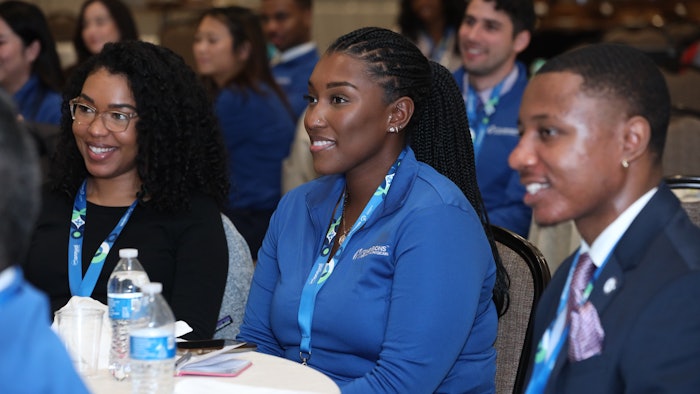 Last year, during the AAD Annual Meeting in Boston, the AAD, in collaboration with Johnson & Johnson Consumer Health and Janssen, launched Pathways: Inclusivity in Dermatology. The goal was to increase the number of practicing dermatologists who are underrepresented minorities in medicine (URiM). Through scholarship offerings, skills workshops, mentorship programs, and leadership training, Pathways aims to increase the number of dermatology residents from Black, Latino, and Indigenous communities from approximately 100 residents to 250, or by over 50% by 2027.
This year in New Orleans, the Academy built on those promises and presented several meaningful events during the AAD 2023 Annual Meeting.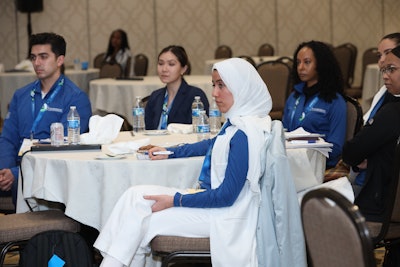 New Medical Student Symposium events
A new series of Medical Student Symposium (MSS) events were created and held over three days during the 2023 AAD Annual Meeting, through AAD's partnering with Nth Dimensions (Nth), a nonprofit corporation that has successfully worked toward eliminating health care disparities by diversifying the physician workforce. To fulfill this mission, Nth partners with medical professionals and organizations in specialties with a significant shortage of women and underrepresented minorities. Through innovation and collaboration, Nth creates competitive residency applicants and provides consistent and successful pipeline programs in these fields.
Mark Kaufmann, MD, FAAD, president of the AAD, spoke at the welcome reception and introduced the three-day series of events and presentations that started on March 17.  
Katrina Abuabara, MD, FAAD, chair of the Academy's Diversity Committee, talked about AAD's great efforts to put together and present this MSS weekend and how valuable it will be for residents.
Letitia Bradford, MD, executive director at Nth Dimensions, offered these inspiring remarks for attendees about the MSS events:
"We are all so grateful to be able to bring this event back to the AAD for a second year," Dr. Bradford said. "The information and opportunity that you will gain, as medical students, here over the next few days are unparalleled. Take advantage of every opportunity to meet someone and gain information from someone that is where you'd like to be in the future."
On Saturday, March 18, the MSS presented a section on "Underrepresented Minority Mentoring" with a clinical correlations (traditional bioskills) lecture. A panel discussion featured pearls for success, engagement and connection, and retention. A bioskills session followed in the afternoon.
On Sunday, March 19, the MSS featured a Johnson & Johnson tour for students, which was followed by an afternoon-long symposium on skin of color.
Special resident program for underrepresented minorities
A special URM Resident Program was held on Friday, March 17, led by Olayemi (Yemi) Sokumbi, MD, FAAD. Following a networking lunch, attendees met in small groups and discussed the unique challenges facing URM physicians with AAD Diversity Champions.
"We created a program that shares insights and fosters a community for our URM dermatology residents, allowing them to thrive and step fully into their roles as future leaders of our specialty," Dr. Sokumbi said.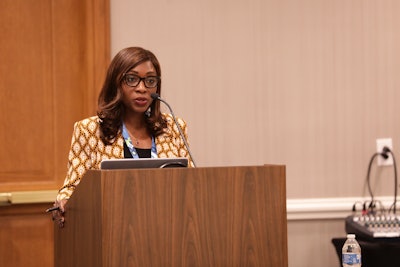 Another highlight of the session was a presentation by Marsheila DeVan, guest speaker and communications consultant, who gave residents insights in her lecture "How to Give a Great Presentation."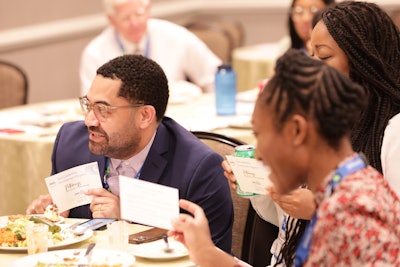 Visit AAD DermWorld Meeting News Central for more articles.