---
Nurture the unexpected
Big ideas become big developments with nurturing.
---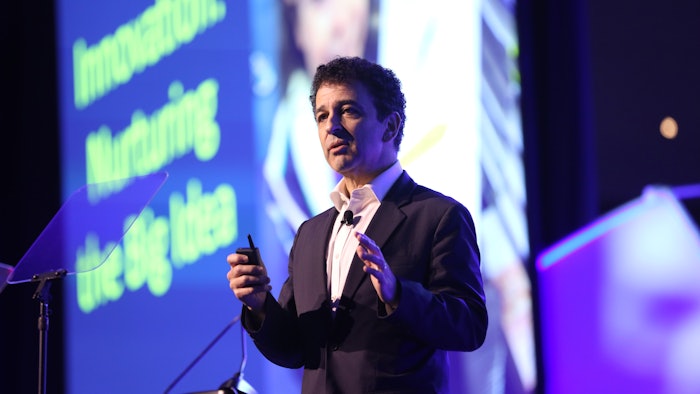 Nurture the unexpected
"What is the secret to nurturing the big idea?" asked keynote speaker Safi Bahcall, during his Sunday "P151 – Plenary" presentation, "Chasing Anomalies." 
In the real world, ideas are ridiculed and experiments fail. However, the anomalies from those should not be discarded out of hand, said Bahcall, a second-generation physicist, a biotech entrepreneur, former CEO, and author of best-selling book Loonshots. He posited that anomalies should be nurtured because the nuggets they contain, in the right context, could contribute to the greatest discoveries in human history. 
"That is how I came up with Loonshots. Declaring big ideas doesn't do much. You have to nurture them," said Bahcall. 
Spinning right 'round 
Supporting his premise, Bahcall pointed to astronomers such as Copernicus and Johannes Kepler who postulated on the rotation of Earth in the solar system, technologists who developed transistors leading to the semiconductor — which powers today's cell phones and computers — and researchers such as Judah Folkman, MD, who uncovered cell signaling related to tumors in humans. 
Dr. Folkman noticed that tumors needed blood vessels to grow. After 10 years of research, he published a then-controversial theory that is now widely accepted: targeting angiogenesis may potentially arrest cancer.  
Pink sheets 
Dr. Folkman, according to Bahcall, was known to say, "If you think you have suffered ridicule, write to me and I will send you pink sheets from referees and grant committees that include the word, 'clown.'" 
By the time Dr. Folkman passed away he had the last laugh, as more than one million people had received antiangiogenic treatments. Although it was initially widely dismissed and ridiculed, ultimately, his efforts moved the needle on cancer treatment in a big way, Bahcall said. 
Beyond initial contributions to treating colon cancer, Dr. Folkman's discovery also now holds potential for eye disease, including age-related macular degeneration, diabetics macular edema, and retinal vein occlusion edema, Bahcall said. 
In closing, Bahcall asked the audience what the most important ideas are in the history of our species. He pointed to recognition of the laws of nature because with experimentation, it will democratize truth. 
"Hunt for the surprising and nonobvious and experiment," he said.