---
Decoding the benefits and burdens of technology in dermatology
Evolution ushers in new possibilities.
---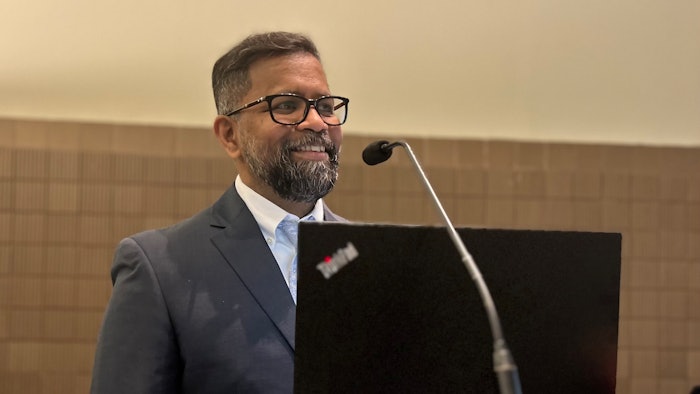 U090 – Technology in Dermatology: Tailoring Solutions to Your Practice and Optimizing Joy and Impact
Technology has the potential to enhance our lives. But with the abundance of choices for its use in the practice of dermatology, is it really the best it can be? That was the question debated during the March 20 session at this year's Annual Meeting in New Orleans, "U090 – Technology in Dermatology: Tailoring Solutions to Your Practice and Optimizing Joy and Impact." The session, led by Trilokraj Tejasvi, MD, MBBS, associate professor of dermatology at the University of Michigan School of Medicine in Ann Arbor, provided plenty of food for thought, including technology solutions to clinical and operational problems relevant to physicians and patients.
Technology decisions
Among the panelists discussing the role of technology in dermatology was Ivy Lee, MD, FAAD, a Pasadena, California, dermatologist and chair of AAD's Augmented Intelligence Committee.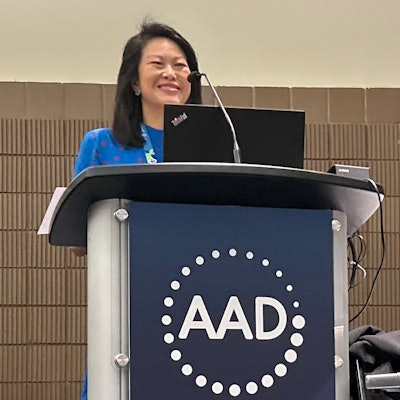 "The benefit from giving talks on technological advances in dermatology is that we get a lot of questions that share the hopes and challenges of our colleagues. A frequent theme is how do we filter through the numerous technology solutions and apps available within and outside of medicine and evaluate whether it is applicable to my practice and my patients?" Dr. Lee said. "Once we make the decision that a technological innovation is worth further exploration, then the next hurdle is determining whether there is a low-cost or no-cost way to pilot the intervention before committing to full implementation?"
The session explored ways of optimizing technology in such uses as electronic health records (EHRs), telehealth, augmented intelligence (AuI), and smartphone apps. Not surprisingly, the COVID-19 pandemic highlighted the value of digital tools, including telehealth, and elucidated the immense potential for customization and integration of these tools to provide high-quality, accessible, and equitable care for all patients if dermatologists take advantage of them, Dr. Lee said.
"Despite the public health emergency ending on May 11, 2023, many of the telehealth flexibilities enacted during the pandemic will persist until the end of 2024 if not beyond that, with many states incorporating them into law," she said. "Telehealth is more expansive in what is legal and what is reimbursed so customization into clinical workflows is more accessible than ever. The Center for Connected Health Policy is a wonderful resource for physicians to refer to for up-to-date telehealth legislation and resources in their state."
Telehealth in transition
Session panelist George Han, MD, PhD, FAAD, panelist associate professor of dermatology at Hofstra University's Zucker School of Medicine in Long Island, New York, echoed Dr. Lee's assessment and underscored the value of telehealth in the transition from survival to efficiency.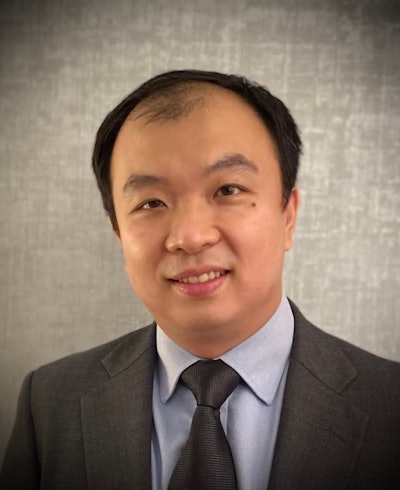 "With the rapid advent of teledermatology during the COVID-19 pandemic, most offices adopted an attitude of 'just make it work,'" Dr. Han said. "We are now in a position to use advances in technology to augment our application of telemedicine to dermatology, improving patient access and supplementing our in-person practices."
Equally important is the usability, inclusivity, equity, and meaningful impact of these tools on patient care and practice operations. For example, Dr. Lee asked, when is the technology a benefit versus a burden?
For example, sharing EHR customization resources allows for more efficient and effective documentation and data collection, according to Dr. Lee. However, these helpful resources are often not easy to find and/or implement.
Intuitive customization
"Customization that is intuitive and timely would minimize the administrative burden that contributes to burnout," Dr. Lee said. "Artificial intelligence (AI) solutions can help address this need and really augment our capacity as physicians."
Both Drs. Lee and Han said technology is poised to expand in dermatology practice. Artificial intelligence is frequently in the headlines, Dr. Lee said, especially with generative AI such as GPT-4 rapidly expanding its capabilities and flexibility. In addition, with ChatGPT and Doximity's DocGPT, the dermatology community can play with AI and experiment with prompts and clinical tasks that are pain points in practice.
"These experiences show what these foundational models can and cannot do and they show the need for us, as physicians, to supervise and edit the responses for accuracy and generalizability to our practice and patients," she said. "These assistive AI tools have definitely impressed me with gains in clinic efficiency and have freed up my time and my staff's time, so we have more energy and patience in caring for patients." 
Ultimately, the goal of technology in dermatology goes beyond just improving patient care, Dr. Han said. It also should serve the growing concern for reducing physician burnout.
"AI technologies are being developed, and we as dermatologists should decide when and how to utilize them to improve our workflows, rather than have it forced on us and our patients," Dr. Han said.
The session also included "AI – Physician Interaction," a presentation by Veronica Rotemberg, MD, FAAD.
Visit AAD DermWorld Meeting News Central for more articles.