---
"We have your back."
Leadership confirms strong future for AAD and dermatologists.
---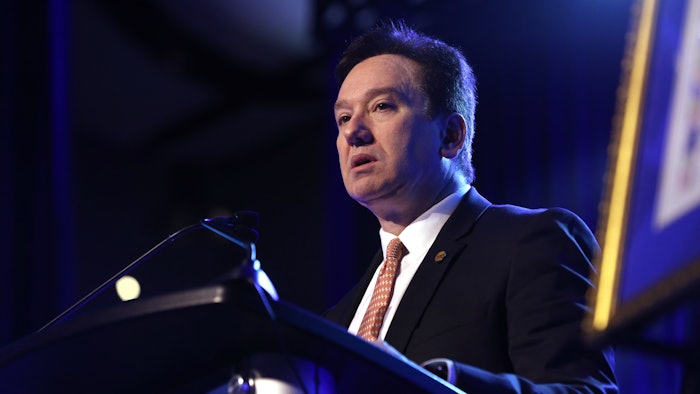 The world is changing in ways no one could have predicted in 2019. PPE is an acronym every dermatologist knows all too well. Teledermatology shifted from an interesting option for underserved areas to a permanent part of nearly every practice. CMS proposed one of the largest cuts ever in physician reimbursement during the worst surge in inflation since the 1980s. Through it all, the Academy has been there for its members and for their patients.
"We have your patients' backs and your backs," said outgoing Academy President Mark D. Kaufmann, MD, FAAD, clinical professor of dermatology at the Icahn School of Medicine at Mount Sinai in New York and chief medical officer for Advanced Dermatology and Cosmetic Surgery. "We lobbied hard and reduced CMS's proposed 8.5% cut to 2%, and the fight is not over. Any cut, especially in the worst inflation in the past 40 years, is unacceptable."
Fighting back against proposed reimbursement cuts is just the Academy's latest achievement. Over the past year, the Academy successfully lobbied to prevent non-physicians in multiple states from practicing medicine without proper training or licensure, and reformed step therapy requirements in more than a dozen states. Academy efforts were instrumental in convincing UnitedHealthcare to adjust insurance coverage to improve patient access and care.
"When I stood before you a year ago as my term began, I said I was very confident in the future of our profession," Dr. Kaufmann said in his Presidential Address during the "P151 – Plenary" on March 19. "There is an infinite demand for the quality care that only board-certified dermatologists can deliver. After a year, my confidence in our profession is as strong as ever."
One reason for his confidence is the highly successful "Your Dermatologist Knows" consumer positioning strategy.
"We know that nobody knows skin like a board-certified dermatologist," Dr. Kaufmann said, "and the public is learning that, too. And for the third year in a row, our flagship publication, The Journal of the American Academy of Dermatology, is the highest impact journal in our specialty."
The most important challenge facing dermatology, and dermatologists, is changing and adjusting to a changing world, Dr. Kaufmann added.
"Gen Z lives in their phones, so it's no surprise that they want dermatology on their phones, too," he said. "We saw telehealth surge during the pandemic, and now we are seeing the pendulum swing back toward in-person care. But we know telehealth will continue to evolve. The one thing we know for sure is that change will come."
Burnout remains a familiar challenge. The solution, Dr. Kaufmann reminded members, is to remember why they entered this great profession in the first place. His own revelation came this past summer during three days at Camp Discovery, the AAD's free summer camp for children with chronic skin conditions.
"Those three magical days, being with kids as they discovered they weren't alone in the world, sharing their experiences and ideas, reminded me why I became a physician in the first place," Dr. Kaufmann said. The experience reaffirmed his goal to expand the program. "Our goal is to have every dermatology resident spend time at Camp Discovery for their own experiences." He also hopes to send 300 kids to Camp Discovery.
"I leave my role as president as I began it," Dr. Kaufmann said, "remembering why I became a dermatologist. And remembering that we perform work that makes a tremendous difference in our patients' lives."
Visit AAD DermWorld Meeting News Central for more articles.