---
Highlights from Hot Topics
Session features the latest on conditions, drugs, techniques, and more.
---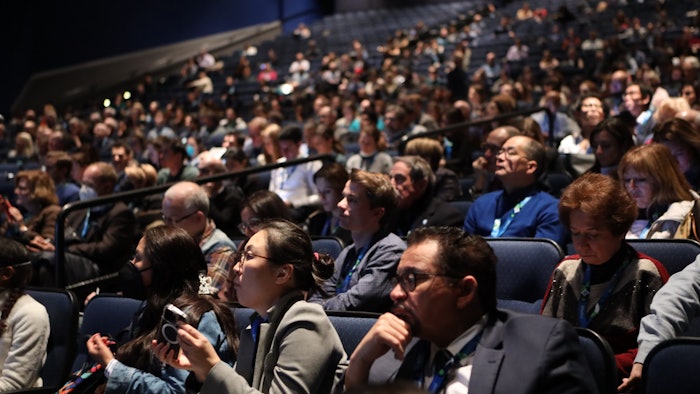 With a range of topics, from biologics and psoriasis to cosmeceuticals, the March 19th session "S048 – Hot Topics" didn't disappoint. Thanks to the Academy's selection process, every topic is top of mind among dermatologists, according to session director and former AAD President Kenneth J. Tomecki, MD, FAAD.
"Hot Topics is one of the most popular sessions at the AAD Annual Meeting," Dr. Tomecki said. "Topics are determined by members and attendees when they register for the meeting. Staff and I identify the top picks and then invite speakers to cover those topics."
Here are some of the session highlights:
Skin Microbiome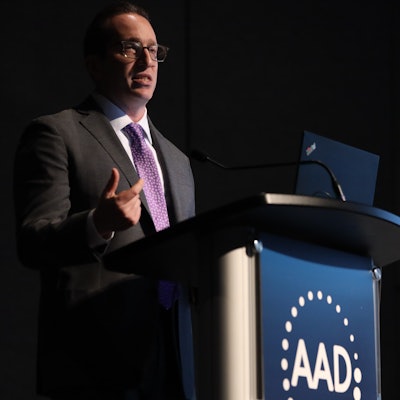 Adam Friedman, MD, FAAD, professor and chair of dermatology at the George Washington School of Medicine and Health Sciences in Washington, D.C., gave a presentation about the skin microbiome. He said there has always been a strong focus in dermatology on maintaining and/or repairing the skin barrier, and this ideology includes the 500-plus different species of bacteria that make up a piece of our living barrier.
However, Dr. Friedman said that just as skin barrier dysfunction is linked to a wide range of dermatologic diseases, so too is cutaneous dysbiosis. In fact, he said many of the most common inflammatory skin diseases, such as acne, atopic dermatitis, and rosacea, can be called diseases of dysbiosis.
"Although many of our current interventions inadvertently influence the living barrier, there is emerging data that tailored nutritional nurturing of a diverse and balanced microbiota, such as replacing what's lost or manipulating cutaneous biology with bacterial products, can play an important role in managing these chronic diseases," Dr. Friedman said.
Biologics in psoriasis
In his presentation "Biologics and Psoriasis: The Beat Goes On," Mark Lebwohl, MD, FAAD, dean of clinical therapeutics and chairman emeritus of dermatology at the Icahn School of Medicine at New York's Mount Sinai, said biologics have transformed the treatment of psoriasis and psoriatic arthritis. In fact, he said patients who had no hope for relief in the 1990s and early 2000s are finding relief, even complete clearance of lesions, from the current generations of biologics.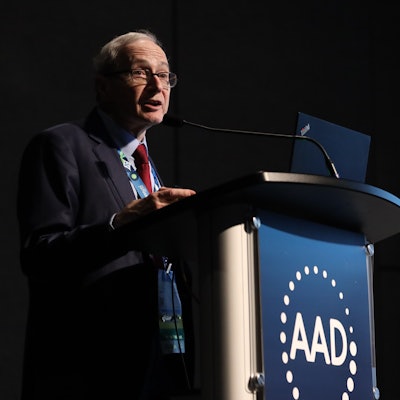 "We have the most pediatric data on etanercept," Dr. Lebwohl said. "Responses are very good, and there are no safety signals in the studies out to 264 weeks in children and adolescents."
Adalimumab is effective for hidradenitis suppurativa, but peak responses are delayed until week 36. Patients, and dermatologists, who expect quick results must be forewarned about the time it takes for a maximal response.
Many, perhaps most, patients who started on infliximab have switched to biosimilar agents, driven largely by cost differences. The good news, cost savings aside, Dr. Lebwohl said, is that clinical experience has shown similar efficacy between the reference compound and its biosimilar competitors across multiple indications.
Certolizumab has very durable responses over time, as do many biologics, Dr. Lebwohl said. Its real advantage is being the only biologic approved to date that does not cross the placental barrier.
Ustekinumab has the most durable response and the longest survival times of any early biologic agents currently available.
Secukinumab shows significantly improved skin improvement at double the standard dose, 300 mg every two weeks rather than the usual q4w. "It's not the approved dose, but you can get a great response that is also highly durable, even in psoriatic arthritis," Dr. Lebwohl said.
Ixekizumab is as dramatically effective in children as it is in adults. A recent formulation change dropped citrate, which has greatly reduced injection-site pain.
Brodalumab remains the fastest-acting biologic on the market and has durable five-year data. Clinicians may be hesitant to prescribe the agent because of Risk Evaluation and Mitigation required by the FDA, Dr. Lebwohl added, but the risk may be overstated. No suicides associated with brodalumab have been reported in the U.S. since the drug's approval.
For psoriatic arthritis, guselkumab has the strongest data of all the IL-23 inhibitors and remains the only anti-IL-23 to prevent radiographic progression if given every four weeks rather than the approved q8w.
Tildrakizumab has one of the most durable response rates of the biologics. The best responses have been reported in patients who began treatment less than five years after onset of symptoms compared to those who began after 10 years of symptoms.
Risankizumab shows excellent, stable response over at least 256 weeks even in obese patients with a BMI greater than or equal to 30.
Spesolimab is highly and rapidly effective for generalized pustular psoriasis, a life-threatening condition, Dr. Lebwohl said. "After a single infusion, you see patients cleared or clearing a week later. After a second infusion, at four weeks, there can be complete clearing. You save people's lives with this drug," Dr. Lebwohl said.
Imsidolimab, an IL-36 blocker, has a similarly quick onset of action. On day eight, after a single treatment, the area covered by skin pustules decreased by 60% from baseline.
Bimekizumab is an IL-17 inhibitor expected to be approved by the FDA later this year. It is the first drug to block both IL-17A and IL-17F, which offers broader activity than secukinumab or brodilumab, which are selective IL-17 blockers. "We see spectacular results in Canada, Europe, and other areas where bimekizumab is approved," Dr. Lebwohl said. "This is the only drug we have where the majority of patients achieve PASI 100 by the end of the placebo-controlled period."
Drug Eruptions
Hot Topics also included a discussion of "Drug Eruptions: The Good, the Bad, and the Ugly" presented by José Dario Martinez, MD, IFAAD, professor of internal medicine and dermatology and chief of internal medicine clinics at University Hospital UANL in Monterrey, Mexico. The newest category — reactions to immune checkpoint inhibitors — are associated with longer survival in advanced cancer patients, but cutaneous adverse events can be serious.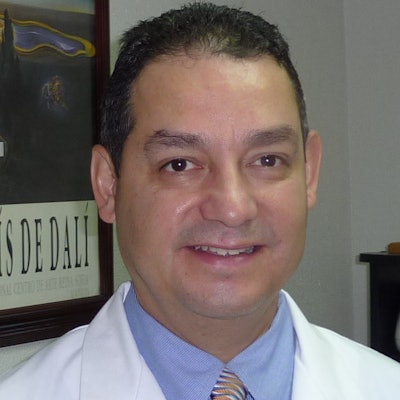 "Drug eruptions are real skin emergencies," Dr. Martinez said. "All of them, even mild eruptions, require initial assessment from dermatology and a quick diagnosis. If you even suspect a serious reaction, initial aggressive therapy can save a life."
The least pernicious drug reactions are SDRIFE, for symmetrical, intertriginous, flexural, and exanthema. SDRIFE can occur on the initial exposure to a drug, anywhere from a few hours to a few days after exposure. And while the incidence and prevalence are unknown, there are multiple case reports from around the globe. Most are type IV reactions with no systemic symptoms.
"These reactions occur with many of our most common drugs, amoxicillin, clindamycin, terbinafine, deflazacort, allopurinol, infliximab, and more," Dr. Martinez said. "Look for flexural erythema, especially in the genital and gluteal area, elbow creases, groin, and neck. You may see peeling areas, but blisters and mucosal involvement are rare."
Management is straightforward, he added. Remove the offending drug, use topical steroids, and add low-dose systemic steroids if needed.
AGEP (acute, generalized, exanthema, and pustulosis) is a more acute problem. Aminopenicillins are the most common culprit drugs, plus quinolones, sulfa drugs, hydroxychloroquine, contrast agents, antiepileptics, and calcium channel blockers. 
Look for multiple, non-follicular sterile pustules on the trunk and intertriginous areas with an erythematous base, no mucosal involvement, and itch within 48 hours of the offending drug. Antibiotics can react within 24 hours. Expect fever and possible systemic involvement with elevated liver enzymes, impaired renal function, pleural effusion, and neutrophilia with high C reactive protein. Mortality is around 5%.
Dr. Martinez said mimics include generalized pustular psoriasis, DRESS (drug reaction with eosinophilia and systemic symptoms), bacterial folliculitis, and SJS/TEN (Stevens-Johnson syndrome/toxic epidermal necrolysis).
Withdraw the culprit drug, manage skin damage, and use topical and systemic steroids as needed, Dr. Martinez said. Some patients may benefit from hospitalization and outcomes are usually good. 
DRESS is a hypersensitivity syndrome that typically includes cytotoxic reactions with eosinophil activation and elevation and systemic damage, most often hepatic and myocardial, Dr. Martinez said. The most common culprit drugs are antiepileptics, vancomycin, antibiotics, antihypertensives, and allopurinol.
Different drugs elicit different toxicities. Allopurinol targets the kidney; ampicillin the heart; carbamazepine the kidney; dapsone the liver and kidney; minocycline the liver, lung, and heart; phenytoin the liver. Reactions are typically delayed two to six weeks, he said, and are not dose related.
According to Dr. Martinez, look for high fever, itch morbilliform rash on the face, trunk, and extremities, facial edema, lymphadenopathy, and systemic involvement of the liver, heart, kidney, or some combination. Mortality is around 10%, most often from hepatitis, he said.
Mimics include less-severe drug eruptions, SJS/TEN, erythroderma, viral infection, and angioimmunoblastic T-cell lymphoma. Poor prognostic factors include high eosinophils, thrombocytopenia, pancytopenia, renal failure, multiple organ involvement, and comorbidities.
Managing includes supportive therapy, systemic steroids, either pulsed IV dexamethasone or oral prednisone, deflazacort, etanercept or another anti-TNF-α agent, antihistamines/antivirals, and topical steroids. Cyclosporine inhibits the activation and proliferation of T-cells more effectively than corticosteroids and may be used, he said.
DRESS can have long-term autoimmune sequelae, including Graves disease, thyroiditis, type 1 diabetes, lupus, and alopecia areata, Dr. Martinez said. The pathogenic mechanism remains unclear.
SJS/TEN has high ocular morbidity (SJS) and high mortality (TEN) due to apoptosis, immune complexes, intracellular damage to keratinocytes, and a deficiency of epoxidase hydrolase. Allopurinol, antiepileptics, lamotrigine, and abacavir/nevirapine are the most common culprit drugs.
Differential diagnosis includes erythema multiforme, paraneoplastic pemphigus, drug-related bullous pemphigoid, and DRESS.
Remove the offending drug and provide supportive care, particularly to denuded areas, mucus membranes, eyes, and genitals, Dr. Martinez advised. Proper fluid and electrolyte balance are crucial, along with proper nutrition, renal function, airway management, and pain management. Prophylactic anticoagulation is often appropriate, he added.
Corticosteroids are first line therapy, with IVIG, cyclosporin, and etanercept, alone or in combination. Sicca syndrome is common, as are eye, anal/vaginal damage, skin dyschromia, and nail dystrophy. Silver nitrate sprayed directly on affected skin may also help.
"You have to attend to bizarre and emerging skin reactions," Dr. Martinez said. "Rapid evolution can very quickly lead to death."
Other Hot Topics speakers and presenters for the 2023 AAD Annual Meeting included:
"Cosmeceuticals: Naturally Absurd?" presented by Kavita Mariwalla, MD, FAAD
"Acne: What's New?" presented by Neal D. Bhatia, MD, FAAD
"Hairy Matters: What's New in Alopecia" presented by Natasha Atanaskova Mesinkovska, MD, PhD, FAAD
"Melanoma Update" presented by James M. Grichnik, MD, PhD, FAAD
"What's New in Derm Surgery" presented by Allison Therese Vidimos, MD, RPh, FAAD 
Visit AAD DermWorld Meeting News Central for more articles.