---
Outside the box
Endless possibilities for managing other conditions with existing treatments.
---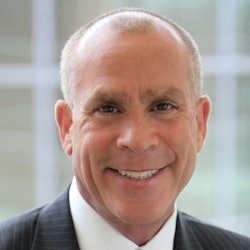 Mitchel P. Goldman, MD, FAAD, medical director at Platinum/West Dermatology and Cosmetic Laser Dermatology in San Diego, said many of the treatments that have been developed for things like wrinkles and aging skin have tremendous possibilities for treating other conditions like acne and rosacea.
"The problem we presently have is that academic dermatologists and dermatology residency programs do not cover and do not embrace the concept of nonmedical dermatology," he said. "That's a polarizing statement because academic dermatologists spend almost all the residents' time on severe dermatology diseases which are extremely important. I don't want to disparage in any way the importance of medical dermatology, but I want to highlight the fact that even though we develop cosmetic treatments for wrinkles and aging skin, those cosmetic treatments can cross over into the medical dermatology field."
In Friday's new session, "U027 – Medical Problems With Cosmetic Overtones," Dr. Goldman focused on treating acne scars in particular with a variety of lasers, radiofrequency microneedling, and types of dermal fillers that were initially developed for the treatment of aging skin and wrinkles. 
Available options
There are two types of lasers that are typically used — fully ablative lasers and non-ablative lasers. Newer lasers have also been developed as recently as last year specifically for treating acne and acne scars.
"These scars affect the quality of life for many, many patients because people become self-conscious of the scarred appearance of their faces," Dr. Goldman said. "And that comes from the lack of effective treatments for acne."
Rosacea, while not fatal, can also affect the quality of life for anyone on the spectrum — from mild, acne-like lesions to more severe forms including rhinophyma, which can lead to redness of the face and a bulbous nose.
"We have a variety of lasers and intense pulse-light devices that were developed for the treatment of benign vascular lesions as well as photo-damaged skin and have been shown to also effectively treat the redness and acne-like lesions and enlarged glands found in rosacea," Dr. Goldman said. "That improves the quality of life for our patients."
Visit AAD DermWorld Meeting News Central for more articles.