---
Not all skin is alike
Morning session explores managing skin conditions in Asian population
---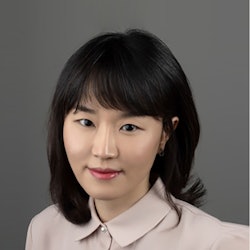 U010 – Managing Unique Conditions in Asian Skin
Friday, March 17 | 7:30-8:30 a.m.
Room 276
Don't miss this morning's session, "U010 – Managing Unique Conditions in Asian Skin." With a growing population of Asian people across North America in the years ahead, this session will explore certain skin conditions and anti-aging practices that differ from other skin types.
Hye Jin Chung, MD, FAAD, assistant professor of dermatology at Harvard Medical School in Boston will direct the session and will be joined by a panel of experts from Asia, including Woraphong Manuskiatti, MD, Jihee Kim, MD, PhD, and Davinder Parsad, MD, IFAAD. The panel will discuss effective treatments for scars and pigmentary disorders and review popular cosmetic procedures in Asia. The goal, according to Dr. Chung, is to prepare today's dermatologists for this growing population.
Visit AAD DermWorld Meeting News Central for more articles.