---
Social Media Challenge 2023: Rules and regulations
---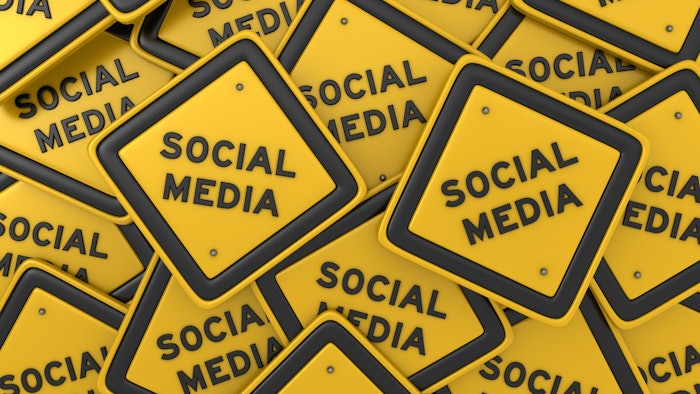 For more information about the 2023 Social Media Challenge, see the official rules and regulations below or direct message @AADmember on Twitter or Instagram.
Official Rules & Regulations:
How to enter the #AAD2023challenge on Instagram (the "Contest"):
Share a reel of your experience at the 2023 AAD Annual Meeting on Instagram between 7:30 a.m. (CDT) on Friday, March 17, to 11:59 p.m. (CDT) on Tuesday, March 21, 2023.
Include the hashtag #AAD2023challenge in each submission.
How to enter the #AAD2023challenge on Twitter (the "Contest"):
Tweet a key learning or clinical pearl from a session at the 2023 AAD Annual Meeting between 7:30 a.m. (CDT) on Friday, March 17, to 11:59 p.m. (CDT) on Tuesday, March 21, 2023.
Include the hashtag #AAD2023challenge in each submission.
Each submission will count as one (1) entry, with no limit to the number of entries per day per entrant.
Entries may not contain profanity, nudity, pornographic images, violent images, anti-competition messages, illegal material, material that violates the rights of third parties, or any other materials that is in violation of any federal, state, or local laws. 
Entering the promotion constitutes permission for AAD to use your photo and caption in any manner it deems necessary or appropriate on its website, social media, print publications, or any other media without compensation and in perpetuity. By submitting any photos or videos containing the names or images of any third parties, you also represent and warrant that you have the consent of all such third parties to use their names and/or images, and you further agree to indemnify, defend, and hold AAD harmless from any third-party claims or damages arising out of any breach of the foregoing warranty.
Prize: One (1) randomly selected winner will receive one (1) complimentary registration to the 2024 AAD Annual Meeting in San Diego, California. Complimentary registration is only valid for this meeting and is non-transferable to any other individual or AAD meeting. The odds of winning a prize depend upon the number of individuals who participate in the contest. Prize winners are responsible for any applicable federal, state, and local taxes on their prize.
Prize Eligibility: No purchase necessary to participate or win. Open to registered attendees of the 2023 AAD Annual Meeting who are age 18 or older at the time of entry and are an AAD member in one of the following categories: Physician, Adjunct, Life, Honorary, Graduate Member, Resident, Medical Fellow in U.S. and Canadian AAD-approved programs, and International members. This does not include individuals registered for the 2023 Annual Meeting under the Day Pass registration category. Exhibitors may submit entries as long as they are not promoting their company, booth, or a product or brand. AAD employees and their immediate family as well as AAD officers and board members are not eligible for entry.
Winner Selection: One (1) winner will be randomly chosen from each challenge (Instagram Photo Challenge and Twitter Pearl Challenge) among the total submissions from the previous five days by 11:59 p.m. on Tuesday, March 21. Potential winning entrants will be contacted through a private message on Instagram (Instagram Direct) or Twitter Direct Message. If a potential winning entrant does not respond to correspondence within 72 hours, the potential winning entrant will be disqualified, and a new winning entrant will be selected by random drawing.
Restrictions; Release of Liability; Additional Terms: This Contest is void where prohibited or restricted by law, and is subject to all federal, state, and local laws and regulations. Participation in the Contest constitutes entrant's full and unconditional agreement to and acceptance of these Official Rules & Regulations. By participating, attendees confirm that they release Instagram and/or Twitter of responsibility and agree to Instagram's and Twitter's Terms of Use.
Neither AAD nor anyone involved in administering or providing prizes for the Contest will have liability for (A) technical malfunctions, including those arising from electronic, hardware, software, network, Internet or computer malfunctions, (B) any damages or losses of any kind caused by any acceptance, possession or use of the prize, or (C) inaccessibility or unavailability of AAD's exhibitor floor in whole or in part for any reason.
By participating in the Contest, the winners agree that under no circumstances will AAD, its affiliates, and their officers, directors, employees, agents, or licensees ("Released Parties") be liable for any form of damages arising out of their participation in the Contest, including but not limited to any injuries that winners or others may suffer while at the meeting venue, and each winner and his/her family and heirs further waive any rights to bring any claim against the Released Parties in any forum related to their participation in the Contest.
If for any reason this Contest is not capable of being conducted as planned due to infection by computer virus, bugs, tampering, unauthorized intervention, fraud, technical failures, acts of God, government regulations, or any other causes which, in the sole opinion of AAD, corrupt or affect the administration, security, fairness, integrity, or proper conduct of this Contest, AAD reserves the right to cancel, terminate, modify or suspend the Contest. This Contest is also void where prohibited by law, including in jurisdictions requiring registration, filing, trust account, or posting of a bond, or any other requirements or disclosures that are not expressly satisfied by these contest Rules and Regulations.