---
Plenary topics and titles revealed!
Lineup shares relevant medical, human insight
---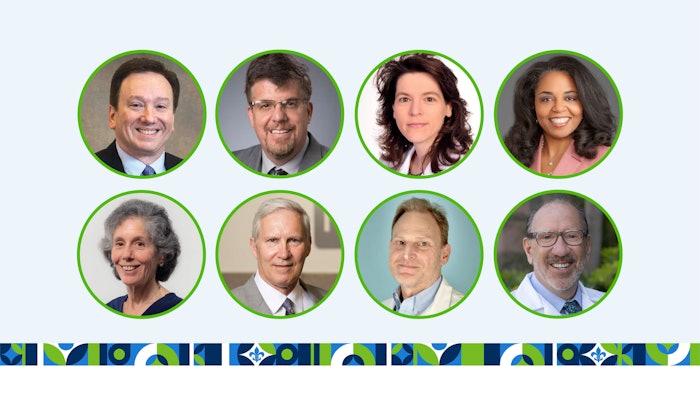 P151 – Plenary
Sunday, March 19 | 8:45 a.m. – 12 p.m.
La Nouvelle Orleans BR
This year's Plenary speakers will share valuable insight and give a nod to their lecture namesakes. The much-anticipated named lectureship speakers, lecture titles, and topics have recently been confirmed. Here's what you can look forward to on March 19.  
Amy McMichael, MD, FAAD, John Kenney, Jr., MD, Lifetime Achievement Award and Lectureship
"Belonging: You Have a Place in Dermatology."
Dr. McMichael will honor Dr. Kenney's achievements and discuss ways to continue his legacy. 
Jane M. Grant-Kels, MD, FAAD, Clarence S. Livingood, MD Award and Lectureship
"Dermatoethics: Ethics and the Practice of Dermatology."
Dr. Grant-Kels will present ethical dilemmas and mindful solutions in her thought-provoking presentation.
John T. Schiller, PhD, Lila and Murray Gruber Memorial Cancer Research Award and Lectureship
"The Road to Single Dose HPV Vaccines."
Dr. Schiller will present background on HPV vaccines plus the latest advances in science.
David J. Margolis, MD, PhD, FAAD, Marion B. Sulzberger, MD Memorial Award and Lectureship.
"Pharmacotherapy: Antibiotic Use in Dermatology."
Dr. Margolis will give an overview of pharmacology's relationship with antibiotic use.
Richard L. Gallo, MD, PhD, FAAD,  Eugene J. Van Scott Award for Innovative Therapy of the Skin and Phillip Frost Leadership Lecture
"Human Skin Commensal Microbes for Bacteriotherapy of Atopic Dermatitis."
Dr. Gallo will explore the potential for commensal microbes and how they play an important role in defense against pathogens.
Be sure to attend the full Plenary, which includes addresses by Academy President Mark D. Kaufmann, MD, FAAD, President-Elect Terrence A. Cronin Jr., MD, FAAD, AAD Annual Meeting Chair Tammie Ferringer, MD, FAAD, and keynote speaker Safi Bahcall.
Visit AAD DermWorld Meeting News Central for more articles.