---
Set yourself up for success
Exam session provides extra insights into structure, career.
---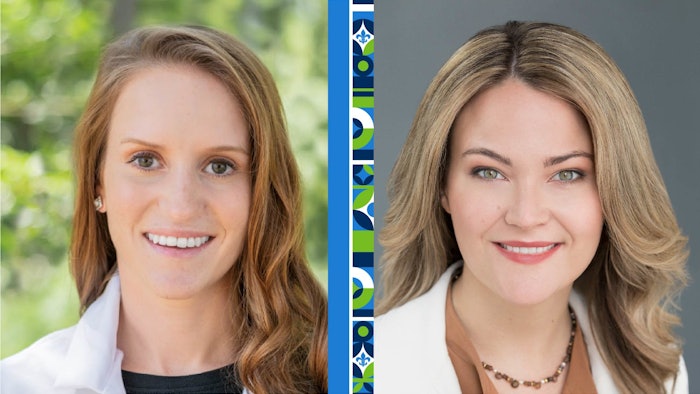 F051 – Boards & Beyond
Saturday, March 18 | 1-3 p.m.
Room 255, 256, 257
Jumpstart your exam prep by attending this year's session, F051 – Boards & Beyond.
This new session offers a unique opportunity for residents to hear from recent, board-certified dermatologists to understand the structure, format, and process of taking the American Board of Dermatology examination. But there's more. You'll also receive key tips on topics that will affect you after your residency, such as obtaining disability and life insurance, budgeting, and retirement planning. According to session co-director Taylor Gray, DO, FAAD, clinical assistant professor of dermatology at The Ohio State University in Columbus, and Morgan Brianne Murphrey, MD, MS, chief dermatology resident at the University of California, Davis, the goal is to jumpstart the learning necessary to become successful dermatologists.
Insights into Applied Exam
"We are excited to have two excellent speakers from the class of 2021 and 2022 who have successfully passed the Applied Exam. These speakers have key insight and recent first-hand experience and are excited to offer their insider perspective," Dr. Gray said. "They will share the top things they wish they had known before sitting for the exam as well as tactics for studying that helped them be successful."
With this slightly new design, this year's session will be broken down into two main components. The first hour will cover board review, and will mark the first time the AAD will provide essential board study tips since the American Board of Dermatology restructured the exam schedule and introduced the Applied Exam.
"This session is intended to offer an overview of the new exam format and help residents feel confident going into test day," Dr. Murphrey said.  
Life after residency begins in residency!
The second hour of the session will focus on financial matters residents can be thinking about and planning for now to prepare for a successful future after residency. This year, the session will feature Tim Murphrey, a lawyer, certified financial planner, certified public accountant, and insurance and mutual fund specialist. He will provide attendees with essential insight into how to achieve a "growth mindset" and offer key facts and definitions to equip residents, early dermatologists, and even seasoned physicians with the tools they need to achieve financial success. 
"When we think of finance and financial literacy, we often don't associate these things with self-discipline. This session will explore behavioral finance principles that can sabotage a physician's financial security and will outline steps to overcome them and pave the way to success as a new professional," Dr. Gray said.
Encompassing a broader range of material than similar boards study sessions the AAD has presented in the past, the session offers valuable pearls for residents, young physicians, and even practicing dermatologists.
Visit AAD DermWorld Meeting News Central for more articles.