---
Roulez into NOLA for the latest AAD Annual Meeting
AAD returns to the Big Easy.
---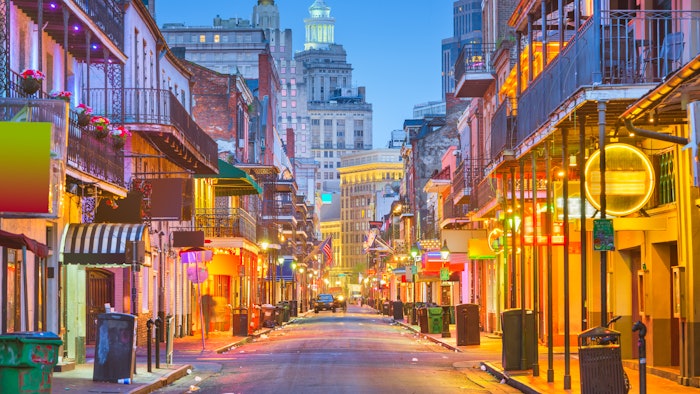 The AAD will return to the Big Easy for its 2023 AAD Annual Meeting. The event will take place March 17-21, at the expansive Ernest N. Morial Convention Center in New Orleans. It's the AAD's first time in the city since 2011.
New Orleans is the cultural capital of the South, boasting many new cultural attractions, hotels, and restaurants that have opened since 2019, and hundreds of millions of dollars of investments and upgrades at the New Orleans Ernest N. Morial Convention Center and citywide.
From the moment you arrive, New Orleans will beckon your ears, allure your eyes, and enchant your heart. Jazz up your education by day and discover this timeless city at night! Famous for its jazz music, food scene, historic architecture, and rich culture, you'll enjoy the festive atmosphere that is New Orleans.
Each day during the meeting, you can attend new lectures and presentations and revisit some perennial favorites.
Explore more than 50 new titles, including: Pearls from Complex Mohs, Advances in Microneedling Techniques Around the World, Alopecia Areata: New Therapies, Great Debates in Medical Dermatology, When to Put Down the Scalpel: Non-surgical Therapies for Skin Cancer, Technology in Dermatology: Tailoring Solutions to Your Practice and Optimizing Joy & Impact, and many more.
On Friday, March 17, highlights include two new live demonstration courses. Two new Conquer the Boards sessions have been included on Friday, as part of the many offerings for residents. The AAD Career Fair is also on Friday.
On Saturday, March 18, there are two hands-on courses offered. Saturday is also the day to catch the two Late-Breaking Research sessions. A new Boards Blitz session is scheduled for Saturday as well.
Sunday, March 19, will see the return of the Plenary with several exciting speakers and a guest lecturer. On Sunday afternoon, attendees can look forward to the latest Hot Topics session, a new Skin of Color session, and a new round of Resident Jeopardy.
On Monday, March 20, there are four more hand-on courses, and several more new and returning sessions. The meeting closes on Tuesday with two more favorites, What's New in Dermatology, and Therapeutic and Diagnostic Pearls.
And that's just the very tip of the iceberg. With more than 300 educational sessions, each day the AAD will offer scores of symposiums, focus sessions, courses, symposiums, and workshops, covering all aspects of your practice from treatment pearls to practice management. Explore the program and make your plans today!
And when you're not in sessions or exploring New Orleans, you can visit the always vibrant Exhibit Hall and AAD Resource Center. Explore the 2023 Annual Meeting and make your plans today.
Visit AAD DermWorld Meeting News Central for more articles.