---
DEI efforts intensify within dermatology
Dermatology makes great strides forward.
---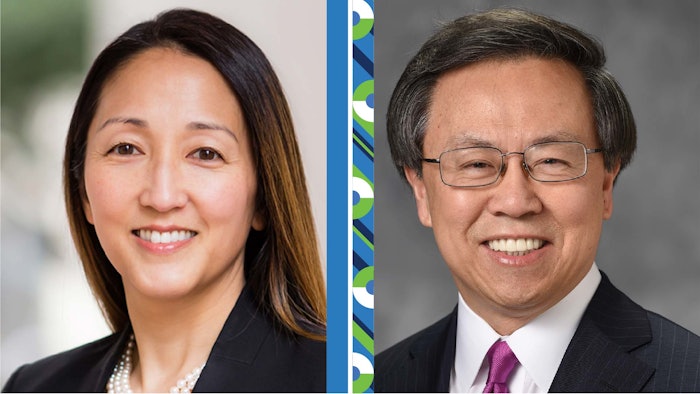 Although the field of dermatology has made steady progress in addressing diversity, equity, and inclusion (DEI), there's more work ahead. But there are also increasing numbers of physicians who are committed to the effort.
The goal of more comprehensive DEI is within reach, according to Kanade Shinkai, MD, PhD, FAAD, a dermatologist with the University of California San Francisco Health, and Henry W. Lim, MD, FAAD, AAD past-president and dermatologist at Henry Ford Hospital in Detroit. Drs. Shinkai and Lim co-chaired  the session, S023 – Diversity, Equity, and Inclusion, which highlighted the importance of DEI in dermatology and the efforts underway to improve it.
"Dermatology is the second least-diverse specialty in the house of medicine with regard to race and ethnicity," Dr. Shinkai said. "However, there are tremendous efforts happening in dermatology to broaden diversity, inclusion, and equity in this specialty, including gender/sexual orientation, race, ethnicity, religion, and ability status."
"Structural racism and unconscious bias, for example, can affect our diagnostic evaluation and management of patients with skin disease," Dr. Lim said.
To address these issues, dermatology is already making strides to acknowledge and improve its commitment to DEI through key initiatives, Dr. Lim said. These include:
Partnerships among dermatology leadership groups to improve DEI, including AAD, the Association of Professors of Dermatology (APD), the Skin of Color Society (SOCS), the Society for Investigative Dermatology (SID), the Women's Dermatological Society (WDS), and the AAD LGBTQ/Sexual and Gender Minorities (SGM) Expert Resource Group.
Diversity-focused conferences and meeting sessions, including the DEI session at the Annual Meeting and the AAD Diversity Champions Workshop.
Increased awareness and recommendations to increase representation of images of skin conditions in diverse populations in textbooks, journals, curricula, and in presentations for speakers at AAD meetings.
Programs to develop content related to DEI and social determinants of health, including the new AAD Skin of Color curriculum.
DEI taskforces and committees within dermatology organizations, state societies, and academic dermatology departments.
A holistic review framework that is more widely used by dermatology residency programs to select residents.
Increased content in key dermatology journals that focuses on DEI and health care disparities.
Drs. Shinkai and Lim agree that these initiatives, combined with a wide spectrum of mentorships, sponsorships, allyship building, research, education, advocacy, and leadership in dermatology will help dermatologists move the needle toward improved DEI and patient care.