Company Details
4975 Technical Drive
Milford, MI 48381
Phone:
800-521-9746 or 734-769-5565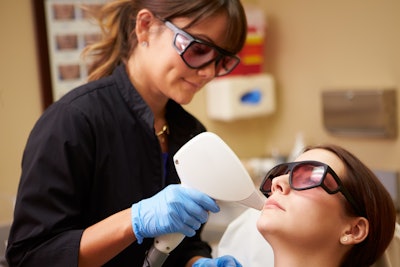 NoIR has been evolving and growing for 50 years by staying focused on our customers, domestically and internationally, producing and delivering high quality eyewear, with commitment to customer service and evolving market needs. NoIR mission is to empower people around the world to do more and see more through eyewear that protects and enhances vision, increases mobility, brings comfort, and enables them to achieve great things.
Under the new name, NoIR InSight, the company has brought together its two business divisions, NoIR Laser and NoIR Medical Technologies.
NoIR laser safety eyewear delivers internationally certified performance and protection for a multitude of laser applications, affording high Optical Densities and the highest damage threshold ratings possible without sacrificing visibility.
NoIR low vision filters absorb ultraviolet, visible and infrared energy, enhancing everyday life functions and helping alleviate symptoms associated with varying types of vision loss and deterioration.
NoIR LaserShield® filters provide industry-defining protection and visibility with over 130 selections and various frame styles to fit any face. Made in the USA and CE-Certified for the world of laser applications, NoIR LaserShields enable the convergence of safety and comfort. Having complete control over manufacturing process, NoIR can engineer custom solutions for new applications and energy sources.
For the aesthetic and dermatology market NoIR offers an extensive selection of protective eyewear for use in procedures performed with ablative and non-ablative lasers, including treatment of pigmented and vascular lesions (e.g. photoaged skin, atrophic scars, and unwanted hair) as well as rejuvenating of the aged skin (e.g., face-lifting, blepharoplasty, and hair transplantation).
For move information, visit our website, www.noirinsight.com
Request More Information
Fill out the form below to request more information about
NoIR InSight