---
Industry Product sessions to see
Non-CME learning offers valuable information.
---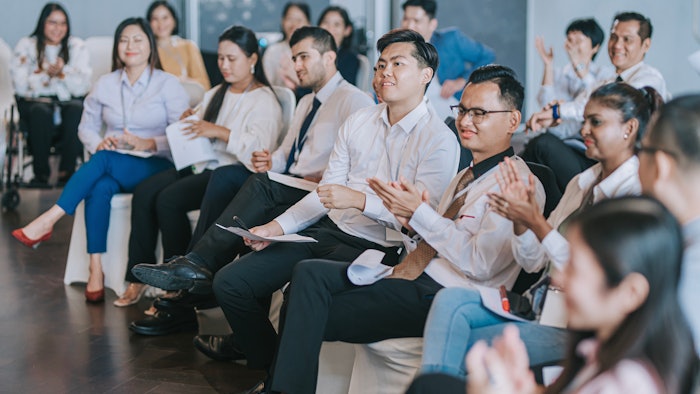 Don't miss 2023 Innovation Academy Industry Product sessions. These unique sessions provide exhibiting companies the opportunity to highlight new products, including new research and demonstrations. These sessions are solely promotional and are not eligible for CME credit.
All Industry Product sessions are located in the Experience Hub, in the west and central halls of the Tampa Convention Center.
Friday, Aug. 11 | 10:15-11 a.m.
Introduction to UltraClear laser-coring
Hosted by Acclaro Medical
Join Dr. David Friedman as he unveils UltraClear's laser-coring modality, the world's first ColdAblative Fractional Fiber laser. Discover transformative tissue-coring potential, gain exclusive insights, and witness the future in this captivating session.
Friday, Aug. 11 | 11:30 a.m. -12:15 p.m.

With DUPIXENT change Is achievable in itch and lesions of uncontrolled moderate-to-severe atopic dermatitis, and itch and nodules of prurigo nodularis
Hosted by Regeneron Sanofi 
Learn more about a treatment option that may help appropriate patients with uncontrolled moderate-to-severe atopic dermatitis and prurigo nodularis. Presenter: Jonathan Silverberg, MD, PhD, MPH.
Friday, Aug. 11 | 12:45-1:30 p.m.

Optimal treatment of hidradenitis suppurativa
Hosted by Novartis Pharmaceuticals Corporation
This symposium explores best practices in the treatment of hidradenitis suppurativa (HS), focusing on high-priority educational topics that were identified in a multistakeholder advisory board meeting conducted by Novartis Dermatology Medical Affairs in November 2022. The symposium consists of presentations on the following topics:
General clinical strategies and guidance regarding biologic use in HS
Unmet needs in HS treatment and the "window of opportunity" concept
Understanding the heterogeneity of HS severity and the challenge of defining "moderate" HS
The role of the HS Foundation in overcoming challenges and barriers faced by HS patients.
Saturday, Aug. 12 | 11:30 a.m. -12:15 p.m.
Discover a new oral treatment for severe alopecia areata
Hosted by Pfizer
Pfizer, Inc. invites you to an engaging, non-CME, educational program presented by Dr. Melissa Piliang, which will cover the efficacy and safety of a new FDA-approved treatment option.