---
How are you treating CSCC and BCC?
Compare your treatment strategies with the experts.
---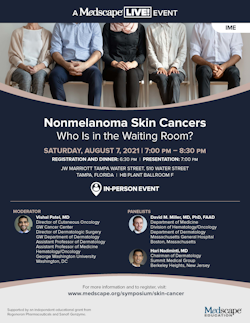 A simulated waiting room featured three patients with skin cancers, each experiencing their condition differently. Experts reviewed cases and compared the audience assessment, diagnosis, and treatment decisions with theirs and provided the latest data in BCC and CSCC.