---
Your look at non-CME programming for March 25
Atopic dermatitis, non-melanoma skin cancer and more.
---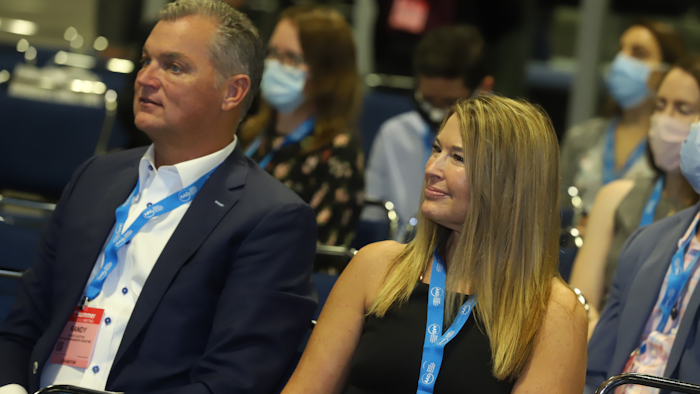 Challenging AD Expectations: A New Therapy Option That Challenges Treatment Goals for Patients with Refractory, Moderate to Severe Atopic Dermatitis (AD) Who are Not Adequately Controlled with Other Systemic Drug Products
When: Friday, March 25 | 6:30 p.m. Registration | 7 p.m. Program
Where: Momentum D | Omni Boston Hotel at the Seaport
The Impact of Immunotherapy in Patients with Advanced Non-melanoma Skin Cancer: Focusing in on Patient Identification and Treatment Optimization
Join Drs. Chrysalyn Schmults and Ann Silk as they discuss the clinical application of the novel immunotherapeutic agents for patients with non-melanoma skin cancer with personal perspectives from Dale Biggs, a patient who was treated for advanced cutaneous squamous cell carcinoma. As new options bring new hope for patients with non-melanoma skin cancer, come listen to how the experts in care implement personalized approaches in their practice to enhance patient outcomes and optimize treatment protocols.
Supported by: An independent educational grant from Sanofi Genzyme and Regeneron Pharmaceuticals
When: Friday, March 25 | 6:30 p.m. Registration | 7 p.m. Program
Where: Pacific Grand Ballroom DE | Renaissance Boston Waterfront Hotel
Bench to Clinic: Innovations in Immunodermatology and Emerging Treatment Approaches
This is an opportunity to learn about the unmet needs in the management of patients with inflammatory skin diseases; the role of current and emerging cytokine-targeting pathways in psoriasis, atopic dermatitis, and hidradenitis suppurativa; and, the emerging treatment options and management approaches that may help address unmet needs in clinical practice.
When: Friday, March 25 | 6:30 p.m. Registration | 7 p.m. Dinner | 7:30 p.m. Program
Where: Momentum A, B, C | Omni Boston Hotel at the Seaport