---
Non-melanoma skin cancers: Who is in the waiting room?
---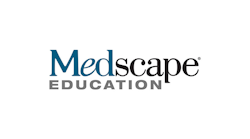 This satellite symposium provided clinicians with an immersive, case-based educational experience to improve the recognition of basal cell carcinoma (BCC) and cutaneous squamous cell carcinoma (CSCC) with high-risk features and appropriate management strategies. A simulated waiting room featured three diverse patients with non-melanoma skin cancers, each experiencing their condition in a different way.
A member of the faculty introduced the case in the lead-up to questions about assessment, diagnosis, and treatment selection that were answered on interactive iPads. The faculty panel provided a case summary and reviewed the latest data in BCC and CSCC to drive clinical decision-making.
This activity is supported by an independent educational grant from Regeneron Pharmaceuticals and Sanofi Genzyme.