---
Optimizing outcomes in generalized pustular psoriasis
Improving diagnosis and defining the role of emerging IL-36 antagonists.
---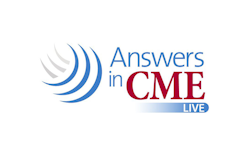 Although rare, generalized pustular psoriasis (GPP) leads to significant patient morbidity and, in certain cases, mortality. While currently there are no GPP-specific treatments, knowledge about disease pathogenesis is evolving, with IL-36 taking center stage as one of the major drivers of disease.
During the Summer Meeting, Answers in CME discussed  practical strategies to optimize diagnosis of GPP as well as the latest clinical evidence evaluating targeted treatments to improve outcomes for patients suffering from this challenging disease.
This activity is supported by an independent educational grant from Boehringer Ingelheim Pharmaceuticals, Inc.
For more information, contact caitlan.bose@answersincme.com.