---
Getting under your patients' skin
Dermatologists can help guide patients in their vaccination decisions.
---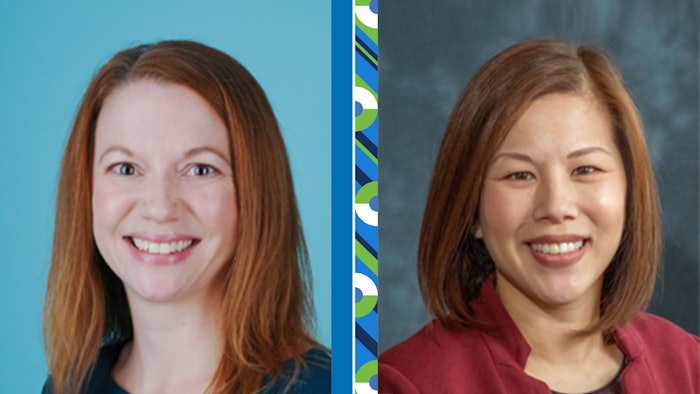 Although most patients seek advice on vaccines from their primary care physician, there are times when a dermatologist could and should serve as the primary source — particularly when determining if a vaccine might be of benefit.
Megan Noe, MD, MPH, FAAD, assistant professor of dermatology at Harvard Medical School in Boston, and Yvonne Chiu, MD, FAAD, professor of dermatology and pediatrics at Medical College of Wisconsin and pediatric dermatologist at the Children's Hospital of Wisconsin in Milwaukee, discussed some of those unique situations on March 28, during the new AAD Annual Meeting session U089 – Hit Me With Your Best Shot! Best Practices for the Use of Vaccinations in Special Populations Within Dermatology.
According to Dr. Noe, although the CDC does have clear vaccine recommendations for the general population as well as recommendations for those with chronic disease or who are immunosuppressed, it's not clear how to apply those guidelines to dermatology patients who have different chronic diseases and who are on dermatology-specific treatments.
"Because of this, vaccine education and administration should be a shared responsibility between primary care physicians and dermatologists," she said.
Regardless of whether the dermatologist determines the vaccine to be of benefit, both doctors said all vaccines could potentially be relevant in discussions with patients during a dermatology visit.
"Dermatologists should be looking at the immunization history of children before and during treatment with immunosuppressive treatment for skin disease," Dr. Chiu said.
Dr. Noe added that both adult and pediatric patients who are already on dermatology-specific therapies may have questions regarding the timing and the efficacy of those vaccines.
"I have received questions about vaccines that prevent diseases with skin findings like shingles and HPV," she said. "I also encourage people to get an annual influenza shot, and this year dermatologists are having lots of conversations about the COVID-19 vaccines."
Some chronic inflammatory skin diseases and their treatments can modulate the immune system and put patients at an increased risk of infection. In those cases, Dr. Noe said patients should follow the CDC recommendations for patients who are immunosuppressed.
"This may include checking a post-vaccine titer, receiving a vaccine earlier than recommended for the general population, and/or receiving an extra booster," she said. 
"Children on immunosuppressive treatment should be up-to-date on their vaccinations," Dr. Chiu added. "If not, the dermatologist should work with the primary care physician to administer vaccines prior to starting immunosuppressive therapy when possible. Some vaccines are also contraindicated when children are on immunosuppressive therapy, and we should make sure that the primary care physicians are aware of this."
Vaccine hesitancy has become an increasing issue, especially with the introduction of the COVID-19 vaccines. Dr. Noe said that, for dermatologists — as with all physicians — it is important to inquire and listen to a patient's individual concerns and address them directly.
"All vaccines, including new vaccines, go through rigorous pre-clinical and clinical trials prior to approval and the creation of population-based recommendations," she said. "I think vaccines are a critical part of preventative care, and I'm happy to address each patient's individual concerns."
Dr. Noe said sometimes dermatology visits can feel rushed, but the conversation about vaccines should still be an important part of those visits.
"There are many important things that happen at dermatology visits and often we feel rushed and concerned there isn't enough time to address everything," she said. "It's important for dermatologists to realize that just starting the conversation about vaccines and providing a 'nudge' can make a big difference. Studies in the general population show that a physician nudge is the biggest predictor of an adult receiving an annual flu shot. Something as simple as, 'Don't forget to get your flu shot,' as you wrap up a visit can make a difference."
Visit AAD DermWorld Meeting News Central for more articles.