---
Dermatologists go deep within wounds
New session brings greater understanding of wound complexity.
---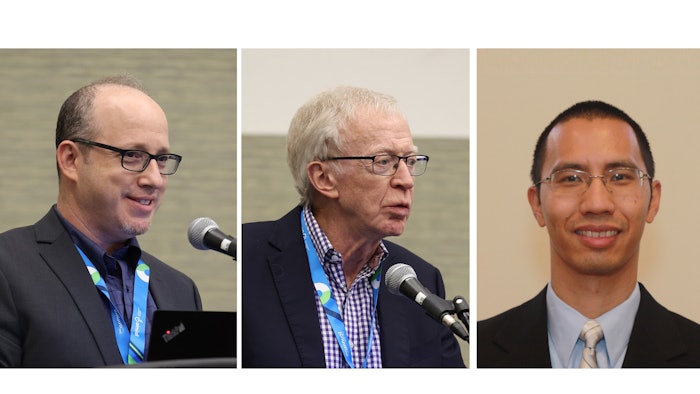 A new session presented at the AAD Annual Meeting, F083 – Wounds, Wounds, and More Wounds, introduced new approaches to treating difficult and non-healing wounds, and also described the best treatment options for wounds.
Daily wound management
"Dermatologists create and treat wounds daily in the clinic. Our session was designed with practicing dermatologists in mind," said Hadar Lev-Tov, MD, FAAD, the director of the session. "We covered common scenarios from clinics, offered new insights, and also pointed to the future." Dr. Lev-Tov and other expert lecturers addresed what is new in wound infections and how — despite recent advances in technology — a dermatologists' clinical abilities still carry the most weight.
The session also took up micrografting. "It's a viable method to make the most out of the little skin you can harvest for healing wounds," said Elof Eriksson, MD, PhD, professor emeritus at Harvard Medical School and chief medical officer for Applied Tissues Technologies, LLC. "It is also an enabling technique that allows the wound care practitioner to do autologous skin grafting in the clinic or office."
The session also provided a "rapid-fire" segment to cover many new dressings and other products that are now on the market and may be useful in clinic for dermatologists caring for all sort of wounds (acute, chronic, surgical, infected, etc.).
"For example, we covered gelling fiber dressing for exudative wounds, copper dressings for infected wounds, surfactant-based wound gels for wound bed preparation, and a novel procedure for healing HS tunneling wounds with minimal scarring," Dr. Lev-Tov said. "We also reviewed the potential of a bioelectric dressing to expedite post surgical wounds."
Pig skin preview
In another section of the presentation, Joshua Tam, PhD, an instructor in dermatology at Harvard Medical School in Boston, presented the latest developments in wounds to plantar skin and its connection to pig skin.
Dr. Tam said plantar skin differs from other skin types in its baseline physiology and how it responds to injury. Plantar skin, for example, has a much thicker epidermis than skin from other parts of the body.
"It can be more than 100 times thicker than non-plantar skin," he said, adding that plantar skin also has a higher turnover rate than other types of skin.
"Palm skin, which is the same subtype of skin as plantar, sheds 35 times more than chest skin," he said.
The skin on the soles of your feet is also less effective at preventing water loss. Dr. Tam said the plantar stratum corneum (the uppermost, dead layer of skin, which is the body's primary barrier against water loss) is about 100 times less efficient at preventing water loss than the stratum corneum from the belly. It also has a microscopic structure and biochemical composition, both of which assist in weight bearing.
"The skin on your back is not the same as the skin on your feet," Dr. Tam said. "And because of that, wounds on your back are not the same as wounds on your feet."
Dr. Lev-Tov said he hoped that dermatologists left the session with many practical tips for clinic. "But we also hope they were inspired by the innovation in the field of wound healing."
Visit AAD DermWorld Meeting News Central for more articles.