---
Vexed by VEXAS? Experts provide some answers
Newly discovered disease presents with skin manifestations.
---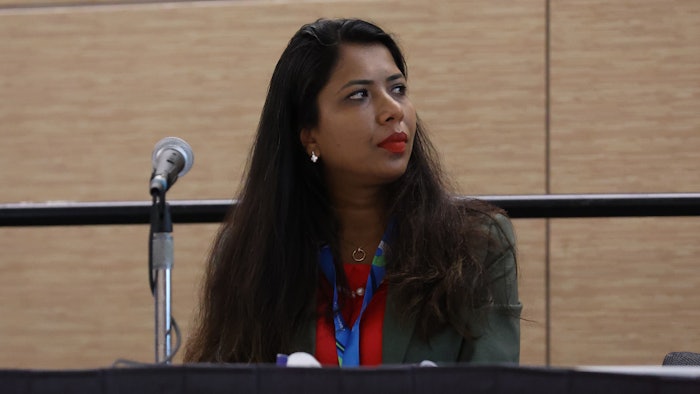 A chronic, progressive, autoinflammatory syndrome only recently discovered in 2020 has captured the attention of dermatologists. This is due, in part, to its clinical skin symptoms. The condition, known as vacuoles, E1 enzyme, X-linked, autoinflammatory, somatic (VEXAS) syndrome, was the focus of the March 26 session U033 – Somatic Mutations in Inflammatory Dermatosis, presented during the AAD Annual Meeting.
Fnu Nutan, MD, FAAD, assistant professor of dermatology and medicine at Virginia Commonwealth University in Richmond, and Julia R. Nunley, MD, FAAD, professor of dermatology, also at Virginia Commonwealth University co-chaired the session, bringing attention to its various dermatologic features as a cause for genetic testing.
"About 85% of cases of VEXAS syndrome have skin manifestations," Dr. Nutan said. "Given this statistic, dermatologists need to be aware of suspecting this condition in the appropriate patient population — older males with auto-inflammatory conditions, macrocytic anemia, unprovoked deep vein thrombosis, and blood dyscrasia."
As Dr. Nutan said, VEXAS syndrome, which is still considered rare and can lead to a fatal outcome, appears more often in older men. Symptoms include skin rashes (including the uncommon Sweet's syndrome), painful, skin ulcers, swelling of the ear and nose, cough and shortness of breath, swollen joints with pain, and vasculitis. The syndrome is caused by somatic mutations in UBA1 in hematopoietic progenitor cells.
Drs. Nutan and Nunley discussed the promise of specific genetic testing currently underway to confirm a VEXAS syndrome diagnosis.
"I had success testing for UBA1 mutation as part of the sensory neuropathy panel genetic testing through a commercial lab," Dr. Nutan said. "This is reported as unknown significance, but given vacuolation in myeloid precursors in our patient, VEXAS was diagnosed. In short, dermatologists can use the UBA1 mutation in a commercial lab gene panel."
In discussing an interdisciplinary approach to managing the disease, Dr. Nutan said that the severity of clinical symptoms requires that patients be followed long-term by multiple specialists, as many later develop blood malignancies.
As for treating the disease, there are no FDA-approved medications available, he said.
"High-dose steroids, TNF alpha inhibitors, IL-6 inhibitors, JAK inhibitors, and anti-neoplastic agents have been used with varying degrees of success," Dr. Nutan said. "Ultimately, a bone marrow transplant may be successful in some patients."
Visit AAD DermWorld Meeting News Central for more articles.