---
One step at a time
Simplifying multi-subunit facial defects.
---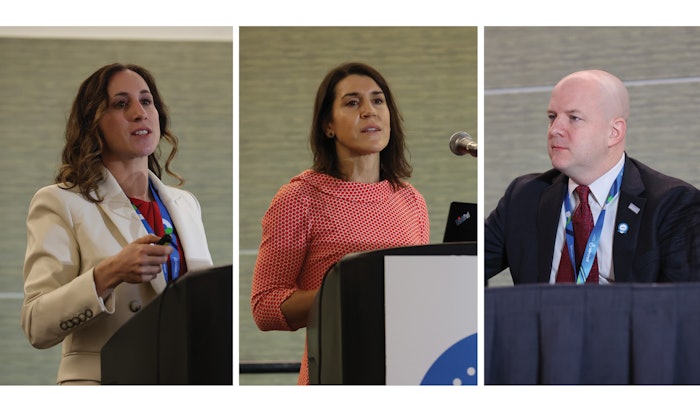 Individuality is the key to evaluating treatment for complex, multi-subunit facial defects. The importance of assessing a surgical plan on a case-by-case basis was the focus of U032 – Simplifying the Complex: Reconstruction Multi-Subunit Defects, presented March 26, during the 2022 AAD Annual Meeting in Boston.
Surgery by design 
"It is essential to thoroughly understand and evaluate the defect. With a sound understanding of anatomy, a personalized and creative approach to each patient, and a fundamental understanding of flap design, facial contours, and tissue movement (and practice, practice, practice), one can reconstruct the most complex cutaneous defect and restore both function and cosmesis," said Ashley Wysong, MD, MS, FAAD, founding chair of the department of dermatology at the University of Nebraska Medical Center in Omaha.
Dr. Wysong, along with a panel of other expert speakers, underscored the challenge in evaluating complex surgical defects involving multiple subunits, while identifying a reconstruction plan that optimizes a functional and aesthetic outcome. For example, said Travis Blalock, MD, FAAD, an associate professor of dermatology at Emory University in Atlanta, sometimes the most obvious plan for tissue recruitment in a facial defect reconstruction is on the opposite side of a well-defined cosmetic subunit. But that's not always best for every patient.
"This sometimes induces anxiety because there are some boundaries that are challenging to recreate and important to maintain," Dr. Blalock said. "Novel ways of accessing those reservoirs without disturbing those boundaries include interpolation flaps, where you bridge over the boundary, or tunneling flaps, where you can go under them. A great example is using a cheek-to-nose interpolation flap, as opposed to other flap types, to avoid disrupting the natural supra-alar crease or apical triangle."
Successful outcomes start with breaking down each of the complexities involved in a reconstruction, Dr. Blalock said. During the session, he reminded attendees that dermatologists are routinely challenged by complex diseases and situations, whether it's multisystem inflammatory skin diseases or intricate practice processes. 
Smaller bites, creative approaches
"Similarly, complex reconstructions can be deconstructed into smaller, more manageable bites. And sometimes, after some experience and successes, we learn and implement novel and creative approaches to achieve reconstructive successes for our patients," he said. "In sum, mental deconstruction of surgical defects allows for successful reconstruction."
It's an approach shared by Christine Weinberger, MD, FAAD, an associate professor of dermatology at the University of Vermont Medical Center in Burlington.
"Assessing a wound and breaking down the component parts is a way to approach reconstruction. I often try to address larger or complicated defects this way," Dr. Weinberger said. "First, I want to identify the specific parts of a defect that are missing and need to be addressed, such as the ala and the sidewall for a given nasal wound. In designing the reconstruction, we may be able to use different techniques (flap, graft, or other) to address each missing subunit in question."
Challenges present opportunities for learning
Panelists agreed, of course, that there are pitfalls and complications to all paths. Again, these challenges stress the importance of evaluating reconstruction on a case-by-case basis, Dr. Weinberger said. She encourages dermatologists to consider these challenges as "opportunities to customize reconstruction and provide a framework for approaching a wound." There are no "cookbook reconstructions," she added. Each reconstruction plan must factor in a patient's lifestyle, wound management, adjuvant therapy, and more.
Planning is critical, according to Dr. Blalock.
"To avoid pitfalls and complications, I would suggest detailed preoperative planning. This includes a thorough physical exam and palpation of the adjacent skin to assess existing tissue reservoirs and skin qualities. Many surgeons plan by drawing before the repair and prior to administration of local anesthesia," Dr. Blalock said. "This may include drawing cosmetic subunits and/or anticipated repairs with a surgical marker. Finally, have the patient sit up and give yourself the ability to view the full picture of the patient so that you can assess the impact of your repair on basic symmetry."
Visit AAD DermWorld Meeting News Central for more articles.