---
AAD selects 2022 Gold Medal Recipient
Award honors outstanding and exceptional service in dermatology.
---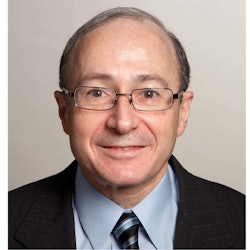 Mark Lebwohl, MD, FAAD, of New York, was awarded the 2022 Gold Medal Award during Sunday's AAD/A Annual Business Meeting. Dr. Lebwohl is an internationally respected physician, scientist, and administrative leader as well as a pioneer in immunodermatology.
In his 40-year tenure as a fulltime clinician, full professor and then chair of the department at Mount Sinai, Dr. Lebwohl created one of the largest departments in the country with more than 300 voluntary and full-time physicians and scientists. Dr. Lebwohl began Mount Sinai's first phototherapy center and added three divisions: dermatopathology, surgical dermatology, and cosmetic dermatology. The department has been the national leader in research/development of nearly all biologic therapies for psoriasis, a tribute to Dr. Lebwohl's expertise and 'know-how.' His tenure as department chair ended in December when he became dean for clinical therapeutics at Mount Sinai, where the focus will be clinical research throughout the Mount Sinai system, an area he knows extremely well.
The Gold Medal is the AAD's highest award and is presented on a very selective basis to acknowledge outstanding and exceptional service in the field of dermatology. Gold Medal Recipients are selected by the president of the Academy and automatically become honorary members.
"I believe my greatest contribution to the specialty has been the development of psoriasis therapies and include teaching my fellow dermatologists about those therapies and fighting for patient access to those therapies," Dr. Lebwohl said.
Visit AAD DermWorld Meeting News Central for more articles.