---
Therapies for cutaneous T-cell lymphomas
Harnessing the immune response to treat cutaneous T-cell lymphoma.
---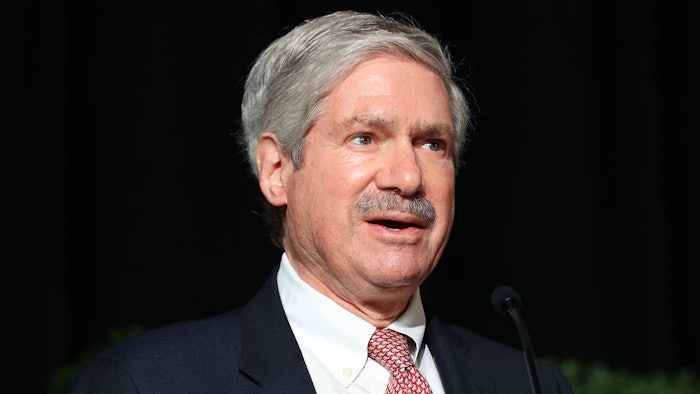 Delivering the Eugene J. Van Scott Award for Innovative Therapy of the Skin and Phillip Frost Leadership Lecture during the Plenary, Alain H. Rook, MD, emeritus professor of dermatology at the Perelman School of Medicine at the University of Pennsylvania, discussed the pinnacle of his life's work, unlocking the secret to harnessing the innate immune response to treat cutaneous T-cell lymphoma.
"When I first arrived in dermatology, few treatments were available to us. We've learned so much about the critical role of the immune response in control of cutaneous T-cell lymphoma in early- and late-stage disease," Dr. Rook said.
During his talk, Dr. Rook outlined the recommended systemic therapies for cutaneous T-cell lymphomas and refractory Sezary syndrome, which constitutes less than 5% of all primary cutaneous T-cell lymphomas, and emerging treatments currently in clinical trials, including topical Toll-like receptor agonists, particularly including resiquimod, a potent TLR 7/8 agonist with great efficacy demonstrated in a phase I trial including early stage CTCL

Dr. Rook showcased a patient with erythroderma who achieved extended remission using photopheresis and interferon alpha, and highlighted the therapeutic promise of interferon gamma, which activates CD8 positive T-cells and NK cells.
"Interferon gamma is a potent alternative therapy to interferon alpha. It's better tolerated than interferon alpha, and our results suggest at least a comparable response rate," Dr. Rook said.
The basis for stressing the efficacy of interferons alpha and gamma as well as interleukin-12 is that all three are products of innate immune cells. This understanding stimulated Dr. Rook's research efforts to study the effects of agents that could activate the innate immune response in the treatment of CTCL. Dr. Rook has been involved in studies of CpGs which had demonstrated efficacy for all stages of CTCL. However, drugs in the imidazoquinoline family proved to be more potent in vitro leading to a successful phase I study of resiquimod gel for CTCL supported by the Division of Orphan Products of the FDA, the National Cancer Institute, and the Leukemia and Lymphoma Society. Eleven of 12 early-stage patients with CTCL had marked improvement with nine of 10 studied demonstrating either eradication of the skin malignant clone or a reduction in the clonal population demonstrated on high throughput T-cell receptor sequencing studies performed by Dr. Rachael Clark of Harvard Medical School. Moreover, despite only treating up to four square inches of skin, most patients experienced activation of circulating antigen-presenting cells likely accounting for the frequently observed abscopal effect of regressing non-treated lesions. 
Importantly, the strategy of using a potent topical TLR agonist is likely to be relevant to the treatment of most types of skin cancers. 
Visit AAD DermWorld Meeting News Central for more articles.