---
The pursuit of diversity in dermatology
It's personal.
---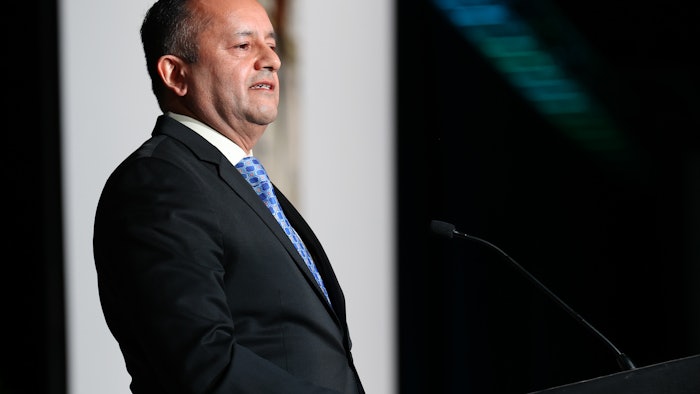 Amit G. Pandya, MD, FAAD, president of the Global Vitiligo Foundation in Chicago, delivered the Clarence S. Livingood, MD, Memorial Award and Lectureship during the Sunday P151 – Plenary.
Prefacing his presentation "Challenges in Achieving Diversity in Dermatology," Dr. Pandya alerted the audience he was going to make it personal. He told the story of Lucio Z., a young Latino he met and began mentoring nine years ago. Lucio was the first in his family to go to college, and Dr. Pandya took him under his wing in the spirit of what he termed "allyship."
Because of Dr. Pandya's traditional middle-class upbringing, he said he would never know what it is like to walk in Lucio's shoes. But it was important to him to help create equity in a world seeking equality. Equity refers to fairness while equality means providing the same to all. Equity requires recognizing that we do not all start from the same place because resources and power are unevenly distributed, he said.
"The medical establishment has not kept pace with the growth in minorities," Dr. Pandya said.
Diversity is good for everyone, he said, because you can begin to "reduce health care disparities and provide racial and linguistically concordant care," he said.
With a diverse workforce, you have individuals with a wide range of characteristics and experiences. It increases productivity, creativity, language skills, cultural competence, and the overall reputation of the specialty.
Dr. Pandya highlighted the barriers of individuals breaking into the medical field because of their skin color and socio-economic situations. These include limited personal resources, lack of underrepresented minority mentors, fear of non-acceptance, microaggression, and implicit and explicit bias.
Dr. Pandya identified solutions for offering more opportunities for under-represented minorities. He counseled the audience to reach back and become one of the many "points of light," mentor relentlessly, expose under-represented minorities to dermatology early and repetitively, and avoid hiring "mini-me's."
He also said it was critical to confront implicit bias, including the ways the medical community might define success. Rather than a current definition in which institutions might tout the fact that their residents scored in the top 10% of the in-service dermatology exam, he suggested redefining success as reducing dermatologic health care disparities in the community by 30% or having three graduates go on to practice in medically underserved areas.
As for Lucio Z., Dr. Pandya said he subsequently got a full-ride scholarship to UT Southwestern and has received his white coat.
Visit AAD DermWorld Meeting News Central for more articles.