---
What to do about alopecia areata?
Combining treatments may yield best results.
---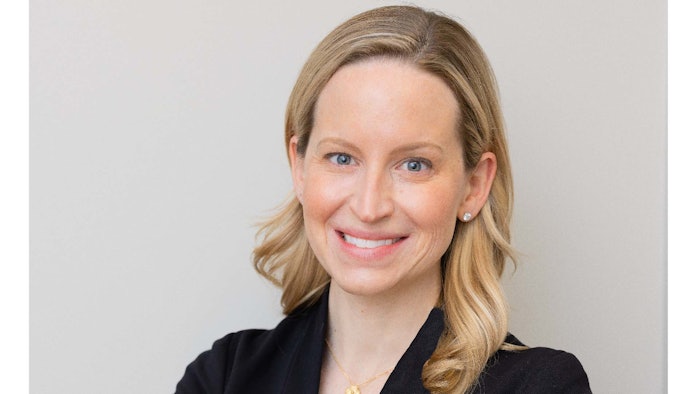 U012 – Alopecia Areata Power Hour
Friday, March 25 | 4:30 - 5:30 p.m.
Room: 253A
Although it remains a complex disease, more effective and reliable treatments for alopecia areata may be on the horizon.
The emergence of Janus kinase (JAK) inhibitors represents promise and a pathogenesis-directed therapeutic, according to Brittany Craiglow, MD, FAAD, associate professor of dermatology at Yale University School of Medicine. Dr. Craiglow will offer a new perspective on this devastating disease during the session, U012 – Alopecia Areata Power Hour.
"Alopecia areata (AA) is quite common, with a lifetime risk of around 2%. The etiology of AA is multifactorial, involving genetic predisposition, loss of hair follicle's immune privilege, and immune dysregulation," Dr. Craiglow said. "Yet, AA is far more than 'just hair loss.' It frequently has a profound impact on quality of life of both affected patients and family members." 
According to Dr. Craiglow, while there are currently no FDA-approved therapies for alopecia areata, traditional treatment options have included intralesional, topical, and systemic corticosteroids, topical irritants, minoxidil, and systemic immunomodulatory therapy. Unfortunately, none of these options are consistently effective across the patient population, especially for those with more advanced disease, she said.
Using a case-based approach, Dr. Craiglow will review factors to consider when determining treatment as well the associated risks and benefits of available therapies. For example, while multiple clinical trials have demonstrated hope for JAK inhibitors, these medicines carry risk for potential serious adverse effects.
"A thorough discussion is important so patients can make an informed decision about treatment," she said.
When formulating treatment plans for pediatric and adult patients with a range of disease severity, Dr. Craiglow said dermatologists should consider several treatment factors.
"There is no one-size-fits-all therapy, and oftentimes combining treatments can yield the best results," she said. "Although treating patients with AA can be challenging, it is also extremely rewarding. The changing therapeutic landscape means that there is now hope for these patients, and it is so much fun to be able to help them get their hair — and oftentimes their lives — back."
Dr. Craiglow will be providing her expertise about the best combination treatments within the complex permutations involved, including patient age and disease severity. Factors such as age, extent/location of hair loss, duration of disease, psychosocial impact, and prior therapies will be discussed in depth, as well as emerging therapies.
Visit AAD DermWorld Meeting News Central for more articles.